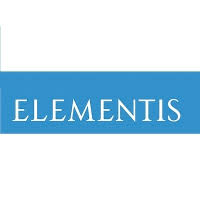 Company Name:
Approximate Salary:
0.00
Location:
New Martinsville, West Virginia
Country:
United States
Job Categories:
EH&S Manager/Coordinator: Single site
Industry Segments:
Chemicals
Experience level:
6-10 years
Education level:
Bachelor's Degree
Reference Number:
R002473
Health, Safety & Environmental (HSE) Manager
Elementis offers performance-driven additives that help create innovative formulations for consumer and industrial markets, including Personal Care, Coatings, Chromium, Energy and Talc. Finding opportunities to enhance our customers' performance is at the heart of what we do—and has been for more than 175 years. We own unique raw materials, including the only high-grade hectorite mine in the world, and a leading source of high-purity talc. With our advanced technical solutions, we transform those materials to become innovative, performance-enhancing products for our customers. Elementis is a UK-listed global specialty chemicals company with operations worldwide and employs over 1,600 people at more than 30 locations worldwide.
Health, Safety & Environmental (HSE) Manager
Implements and follows the PSM Standard for the New Martinsville facility. The position will be responsible to administer OSHA PSM Standards and EPA RMP Program to assure compliance within site. The position will support the plants HSE needs as well.
Responsibilities
•    Collect, maintain, and organize all information related to the 14 elements of the Tyson PSM and RMP Programs.
•    Track the status of compliance audits, mechanical integrity, hazard analyses, incident investigation and other EHS generated action items and recommendations, 
•    Provide support for OSHA and EPA compliance
•    Provides support and oversight of corporate PSM/RMP capital projects
•    Ensure mechanical integrity duties and associated documentation activities are completed.
•    Be able to prepare and present PSM/RMP related training material to necessary personnel.
•    Leads Process Hazard Analysis (PHA), Pre-Startup Review and Compliance Audits.
•    Other related duties as they pertain to the Health, Safety, and Environmental compliance.
•    Provide a floor presence for employees on safety matters, and drive safety process ownership
•    Actively interact with employees to promote safe acts. 
•    Participate in incident investigations and corrective action planning
•    Coordinate completion of environmental reports to maintain required compliance
•    Hazardous waste management coordination
•    Conduct employee training, as needed
•    Perform EHS audits
•    Assist in the oversight of EHS improvement projects and initiatives
•    SLT Leader
•    Active participant in the plant BSP committees
•    Manage Management of Change database
Additional Job Description
In accordance with the company's Quality Policy, responsible for and authorized to perform following actions as applicable:
Support achieving plant Quality Objectives and other KPI goals as applicable

Initiate action to report and prevent the occurrence of any non-conformity relating to the product, process, and quality system.

Control further processing or delivery of non-conforming product until the deficiencies or unsatisfactory condition have been corrected.

Use the Corrective and Preventative Action program and Internal Audit process to initiate, recommend and resolve product issues or quality system failures.
Required Qualifications
B.S. Chemical Engineer or chemical plant equivalency in PSM role.

Minimum 5 years experience in PSM Facility or HSE Role

Solid computer skills including MS Office and experience using PHA Software

Possess strong leadership skills marked by ability to articulate ideas, delegate appropriately, and drive accountability.

Must be highly motivated professional able to work in fast-paced environment.