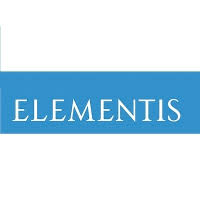 Company Name:
Approximate Salary:
0.00
Location:
Newberry Springs, California
Country:
United States
Job Categories:
EH&S Manager/Coordinator: Single site
EH&S Manager/Coordinator: Multi-site
Industry Segments:
Chemicals
Experience level:
6-10 years
Education level:
Bachelor's Degree
Reference Number:
R001349
Health, Safety & Environmental (HSE) Manager
Elementis is a UK listed global specialty chemicals company with operations worldwide that serve customers in North and South America, Europe and Asia Pacific in a wide range of markets and sectors.
The Group comprises three businesses: Specialty Products, Chromium and Surfactants. Both Specialty Products and Chromium hold leading market positions in their chosen sectors. Elementis employs over 1,300 people at more than 30 locations worldwide.
Health, Safety & Environmental (HSE) Manager
Job Description Summary
Provide EHS support at Newberry plant and Hector Mine. This includes project management, regulatory support, technical advice on EHS issues, and leading improvements in EHS performance to meet EHS goals of Specialties operations
Job Description
Be onsite EHS expert for listed locations

Manage/lead Behavior Based Safety program

Ensure continuing regulatory compliance by preparing and submitting reports to agencies

Obtain environmental permits

Routinely review EHS operations to confirm compliance

Maintain reporting metrics for sites

Provide training on EHS issues

Stay knowledgeable on regulatory requirements in MSHA/OSHA/EPA and State equivalents

Manage EHS projects as necessary such as site remediation, waste minimization

Negotiate with regulatory agencies as necessary

Assure that EHS procedures are current and adequate

Assure that emergency plans, spill plans or similar are adequate and current

Lead/manage incident investigations for accidents and spills
 
Knowledge and Skill Requirements: 
BS in Engineering, Chemistry, Biology, Environmental Science or Occupational Safety

Minimum of 5 years EHS experience preferably in the chemical or mining industry

Knowledge of OSHA, EPA, & MSHA and applicable state regulations

Ability to work in plant environment with all levels of personnel

Excellent written and verbal communication skills

Knowledge of EHS management systems

Basic knowledge of plant and mine equipment and chemical unit operations.

Certification as a PE, CHMM, CIH, or CSP desirable

Ability to work independently