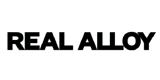 Company Name:
Approximate Salary:
0.00
Location:
Coldwater, Michigan
Country:
United States
Job Categories:
EH&S Manager/Coordinator: Single site
Industry Segments:
Metals - Fabricated, Metals - Primary
Experience level:
3-5 years
Education level:
Bachelor's Degree
Health Safety & Environmental (HSE) Supervisor
 REAL ALLOY is the global market leader in third-party aluminum recycling and specification alloy production. We operate in 23 facilities strategically located in 6 countries across North America and Europe. We convert aluminum scrap and by-products into reusable aluminum metal for a growing number of applications across various industries. Our headquarters is located in Cleveland, Ohio.
Responsibilities
The HSE Supervisor will manage health and safety and site environmental compliance and promote standard operations to advance plant results, programs, processes and systems. The position is part of the site leadership team and is responsible for activities and actions that maximize the safety of all employees, contractors and visitors, adherence to environmental performance standards.
Responsibilities Include:
HSE
Work with the Plant Manager and facility personnel in identifying HSE opportunities for improvement and developing and implementing corrective/preventive action plans.

Co-Chair the facility Safety Committee. Lead in monthly plant safety meetings. Develop and assist supervisors with content and implementation of monthly department safety meetings.

Communicate with and maintain professional relationships with Local, State and Federal regulatory agency personnel.

Prepare and submit all required reports and permit applications including but not limited to air, water, waste and other applicable environmental requirements.

Manage all retained HSE consultants/vendors.

Conduct and document HSE incident investigations and cause analysis events.

Participate in Facility HSE risk assessments, PPE assessments and the development of action plans to reduce Facility HSE risks. Provide HSE change management review of projects.

Participate with Corporate HSE on special projects such as audits of other Real Alloy facilities.

Provide support to operations with process improvement projects


Qualifications
Bachelor's Degree (B.S.) from four-year college or university (preferably science, engineering or HSE) or three (3) to Five (5) years related experience.

Experience with computer applications, such as spreadsheets, word processing documents, databases, email programs and electronic data reporting systems, e.g., Microsoft applications and SharePoint

Possess excellent interpersonal, organizational, written and verbal communication skills.

Possess the ability to read, analyze, and interpret governmental regulations.

Creativity and innovation for implementation of new HSE programs and for creating employee engagement.

Ability to work variable hours, be on call and travel occasionally (