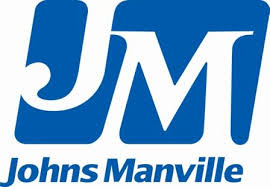 Company Name:
Approximate Salary:
$70-80k
Location:
Brunswick, Georgia
Country:
United States
Job Categories:
EH&S Engineer/Specialist: Single site
EH&S Manager/Coordinator: Single site
Safety Engineer/Specialist: Single site
Industry Segments:
Manufacturing - Miscellaneous
Experience level:
1-2 years
Education level:
Bachelor's Degree
Reference Number:
DEN-5634
Health, Safety & Environmental Specialist
The Brunswick, GA team is excited for you to join us the Plant Health, Safety and Environmental (HSE) Specialist. In this role you will develop, implement, and maintain site/plant safety, health and environmental programs to assures compliance with the company's EH&S standards and existing federal, provincial and local environmental regulations.
REQUIREMENTS
BS/BA degree

2 or more years of experience in a health and safety role

Experience with federal, state and local environmental laws and regulations relating to air, water, solid waste and hazardous waste management.

Experience with behavior based safety including general principles, audit process, root cause analysis, incentives, and accountability.

Ability to lead and manage change and influence others

Experience with root-cause analysis skills

Safety and health assessments/audit skills

Experience with training techniques and skills

Ability to work both independently and in a team environment

MS Office
PREFERRED QUALIFICATIONS
Hazard awareness and risk assessment for flammable and hazardous materials

Blackbelt/Green Belt certification

Understanding of electrical classifications and ergonomics principles

Lean, Six Sigma or similar continuous process improvement methodology

ASP / CSP, CHSO, VPP and Lock Out / Tag Out experience

SAP

BS/BA degree in Safety Engineering,

Solid interpersonal, verbal and written communications skills.
RESPONSIBILITIES
Supports and promotes safe practices and environmental commitments in alignment with company commitments, policies, and compliance requirements.

Assures compliance with the company's HS& E standards and existing federal, state and local environmental regulations.

Develops and conducts employee training, emergency preparedness and quality assurance of these programs.

Develop, implements, and maintains site/plant safety, health and environmental programs.

Provides accurate, cost-effective and timely technical and regulatory compliance support to plant

Coordinates site/plant-wide safety audits and analyze results

Provide regulatory interpretation and technical advice

Maintains current knowledge of specific requirements imposed by government agencies

Monitors and prevents chemical, physical and biological hazards that could be present in the work area

Represent the company with state and federal agencies as required. facilitates incident investigations, root cause analysis and corrective actions

Recommends improvements in processes, design, procedures, and operating equipment, to minimize the hazardous potential

Establishes and implements plant-wide safety communications to ensure employees are aware of potential hazards and unsafe conditions

Participate as a member of the Central Safety and Health Committee and all sub-committees

Manage Worker's Compensation and OSHA Log 300

Supports and promotes safe practices and environmental commitments in alignment with company commitments, policies, and compliance requirements