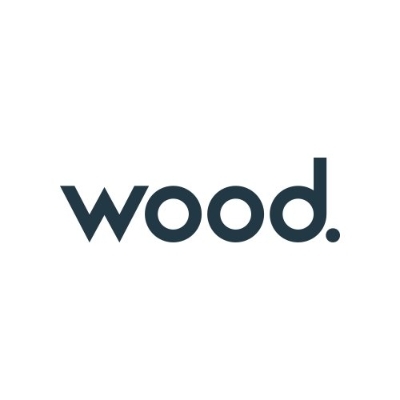 Company Name:
Approximate Salary:
0.00
Location:
All, Alabama
Country:
United States
Job Categories:
EH&S Corporate Director/Manager
Construction Safety
Safety Corporate Director/Manager
Safety Consultant
Industry Segments:
Environmental Services
Experience level:
11-15 years
Education level:
Bachelor's Degree
Health, Safety, Security & Environmental (HSSE) Director
 Can be based in Florida, North Carolina, South Carolina, Georgia, or Alabama.
 Wood Environment & Infrastructure Solutions is currently seeking a HSSE Director of Construction and Remediation that will be a key HSSE subject matter expert and leadership role providing an interface between E&IS Construction & Remediation strategic direction in the US, Canada, Engineering & Construction competency growth in multiple TCS geographies, and nuclear decommissioning technical program development for current and future projects. 
The Global HSSE Director of Construction will directly supervise up to five regional HSSE Managers, and 20 site-based HSSE specialists / advisors / SSHOs, and indirectly support multiple interdisciplinary engineers, scientists, and craft construction personnel.
Key Responsibilities  
Provide leadership in and manage all aspects of occupational health, safety, security, and environment (HSSE) for TCS Construction & Remediation projects, ensuring compliance with regulatory, contractual, and company requirements.  

Collaborate with TCS and CAR leadership, HSSE function, other functions, offices and projects to achieve optimal HSSE performance.  

Develop new, periodically review, and update current HSSE procedures for TCS and CAR business line.  

Serve as program HSSE director for key client programs (USACE, AFCEC, NAVFAC and others) 

Lead the team of project site safety & health officers (SSHO) and assure their integration with HSSE management system, their competence and qualification.  

Provide HSSE support through all phases of construction and remediation projects, identifying and implementing optimal HSSE strategies, based on CAR statutory & contractual project safety roles and responsibilities.  

Identify HSSE resource needs per project, based on project role, scale, hazard profile and technical complexity (including for project safety program and documentation development).  

Communicate regulatory and project specific HSSE requirements to project managers, field managers, and SSHOs.  

Manage prequalification, deployment, and safety performance of subcontractors.   

Lead HSSE training & development programs for TCS and CAR employees and seconded labor.  

Work with employees and subcontractors promoting occupational safety & health leadership, safety awareness, special safety training, and "Safety Shield" safety culture.   

Approve or concur on Accident Prevention Plans (APP), Site-Specific Health & Safety Plans (HASP) and all necessary HSSE documentation required by Wood, Clients and regulations, including but not limited by Respiratory Protection Plans, HAZWOPER, Hazard Communication Programs, Lead Abatement Plans, Asbestos Abatement Plans, Fire Prevention Plans, Critical Lift Plans, etc.   

Review and concur on activity hazard analyses (AHAs) and oversee project safety programs implementation.   

Conduct regular safety inspections / audits and achieve / document corrective actions.   

Lead incident investigations and prepare reporting in accordance with the Client and Wood requirements.  


Required Qualifications   

Bachelor's degree in engineering or science is required. Master's degree preferred. 

Certified Safety Professional (CSP) and Certified Industrial Hygienist (CIH) certifications - both are preferred

40 Hour HAZWOPER training (at least 5 years at HAZWOPER projects)  

10 years construction safety management experience (at least 5 years at US Federal/DoD Projects managed under USACE EM 385-1-1) must have proven experience with Fall Protection, Scaffolding, Steel Erection, Excavation, Crane Operations  

Experience and familiarity with Canadian Provincial OHS regulations  

Experience and familiarity with USNRC and Canadian NSC waste characterization and disposal programs  

Proven construction safety experience with the following sectors: oil & gas, mining, pharmaceutical, transportation, infrastructure, water resources, environmental remediation (including radiological), waste management  

US Citizenship with ability to pass security background checks to gain military base access