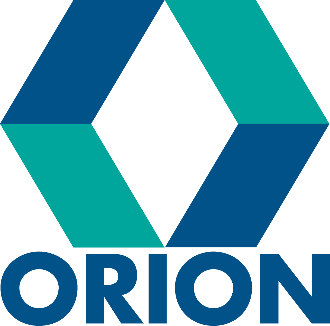 Company Name:
Approximate Salary:
0.00
Location:
Jacksonville, Florida
Country:
United States
Job Categories:
EH&S Manager/Coordinator: Single site
EH&S Manager/Coordinator: Multi-site
Construction Safety
Safety Manager/Coordinator: Single site
Safety Manager/Coordinator: Multi-site
Industry Segments:
Construction /Architecture, Engineering, Transportation - Water
Experience level:
6-10 years
Education level:
Bachelor's Degree
HSE Safety Supervisor
Orion Marine Group has an immediate opening for a Safety Supervisor,in Jacksonville, FL.  This position is accountable for the effective execution and technical support of the Health, Safety and Environmental Programs at assigned locations. 
Primary responsibilities focus on:
 Ensures that field safety programs and policies are in place to promote a safe work environment and that ensure compliance with state and federal regulatory guidelines.

 Monitors and implements the Capture Plan(s), Employee Safety, Accident & Incident Prevention Programs, and Safe Work Practices.

Works with safety management team to establish short-term and long-term goals and objectives for the Company's Health, Safety, & Environmental programs.

Maintains a working knowledge of applicable federal, state, and local regulations, including Coast Guard, USACE, and other maritime rules, pertaining to safety, health, and environmental issues to promote compliance in each of these areas.




Specific Responsibilities:
Maintains a proactive internal safety audit program at project sites and locations to monitor Field Safety Representatives and operational employee work practices to ensure compliance with requirements and Company safety standards.

Participates in addressing accidents, incidents and near misses through timely fact-finding investigation, determination of root cause, and implementation of corrective and preventative actions. 

Recommends necessary changes to standard operating procedures and corporate safety policies and procedures.   

Keeps regional safety management and local management informed on safety and health issues and progress toward accomplishing safety goals and objectives.

Monitors workplace safety orientations for new employees, as required, and refresher workplace safety training for existing employees.  Develops improvements and modifications, as necessary.

Assists the Sr. HS&E Manager and Director of Risk Management with claims management activities.

Trains and instructs dredge captains, deck captains, mates, chief engineers, foremen, superintendents and project managers to motivate and inspire compliance by field employees with policies, procedures, and other specific safety initiatives (i.e., Capture Plans). 

Monitors and promotes corporate safety initiatives, including the "Safety Is Equal" philosophy, the safety recognition program, and WorkSafe program. Actively promotes recognition of successful efforts of employees and management to participate and improve daily work practices and overall safety performance. 

Promotes Company safety initiatives through participation in professional activities, such as Contractor Safety Councils, Dredging Contractors of America, Supervisor Safety Conferences, and other local, state and federal safety organizations.

Participates and leads other Safety and Environmental initiatives that will contribute to the success of the Company's HS&E programs.

All employees, current and former, must maintain confidentiality by not disclosing to others any confidential, proprietary or trade secret information belonging to the Company.

Responsible and accountable for incumbent's own personal safety.

Responsible and accountable for the safety of all co-workers and any others incumbent comes in contact with.

Authorized and obligated to stop work on any task or series of tasks whenever an unsafe condition or situation is anticipated or is observed.

Complies with all applicable laws, regulations and Company policies and procedures, and is subject to appropriate disciplinary action (including dismissal) for failure to do so.

Reports any and all violations of applicable laws, regulations or Company policies and procedures promptly, and is subject to appropriate disciplinary action (including dismissal) for failure to do so.

Performs other related administrative and technical duties as may be assigned or requested by immediate supervision (such as certification training, safety training, procedure review, etc.).




Position Requirements:
A minimum of 5 years safety and health experience in marine construction environment is required.  A B.S. Degree in Occupational or Industrial Safety or related discipline is strongly preferred. A BCSP safety credential (SMS, CSHT, OHST, or STSC) is required, or the candidate must be able to obtain a BCSP credential within 6 months.
The successful candidate must have a working knowledge of Safety Management, local, state and federal Safety Regulations, Accident & Incident Prevention, Emergency Response, Risk Management, and standard safety Policies & Procedures.  Prior experience in the Marine Construction industry is preferred.  This individual must also possess training skills, communication skills (verbal and writing), and must be able to effectively interface with employees at all levels of the organization.    
 The Company expects and requires incumbent and each of its other employees to observe and fulfill the above and all other safety responsibilities and actively work toward maintaining a safe workplace.  Failure to do so can result in disciplinary action, up to and including termination of employment.


 PHYSICAL/MENTAL REQUIREMENTS
The incumbent must be able to perform the essential functions of the job with or without reasonable workplace accommodation. 
The individual must also be able to wear and properly utilize appropriate personal protective equipment (PPE) to work or visit within areas where it is required.  This includes hard hat, safety glasses, respirators, ear plugs, steel toed shoes, personal flotation devices, or other protective equipment as required by the work performed and location the work is being done. 
The incumbent must possess the ability to remain calm during emergencies and respond appropriately as dictated by the circumstance of the incident and as directed by the Safety Representative or other management personnel. Must be capable of evacuating the work area in a timely manner should an emergency situation arise.
In addition, Safety Supervisors must also be capable of:
Walking, stepping, climbing or otherwise moving from one location on the job site to another, and normally involves physically getting onto and off of work barges, boats, vessels, or dock facilities of varying heights and access parameters 

Wearing welding face shields, personal floatation devices, self-contained breathing apparatus

Standing, stooping kneeling, squatting, climbing or sitting for long periods of time

Repetitive movements by feet, shoulders, arms, wrists, hands and back in performance of work

Climbing vertical ladders to heights of 40'-50'

Working in confined spaces

Working at elevated heights

Lifting 50 lb. objects as required

Carrying 50 lb. objects as required

Adapting to extreme temperature changes

Adapting to outdoor conditions and prolonged exposure




 Compensation & Benefits:
An excellent compensation and benefits package is offered. Benefit plans include:
Medical, including Prescription Drugs

Dental

Vision

Life and AD&D Insurance

Short Term and Long Term Disability Insurance

Employee Assistance Plan

401(k) Retirement Plan

Paid Time Off For Vacation, Sick, Holidays, Jury Duty and Bereavement Leave

Pre-Tax Health and Dependent Care Flexible Spending Accounts

Career Growth & Development


Candidate Response:
Qualified applicants should apply via e-mail by clicking the apply link. Candidates that do not meet the minimum requirements will not be considered. 
 The Company is an Equal Opportunity Employer and all qualified applicants will receive consideration for employment without regard to race, color, religion, sex (including pregnancy, gender identity and sexual orientation), age, national origin, genetic information, disability, veteran status or any other category protected by law.