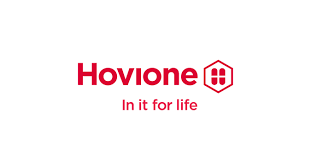 Company Name:
Approximate Salary:
0.00
Location:
East Windsor, New Jersey
Country:
United States
Job Categories:
EH&S Engineer/Specialist: Single site
Industry Segments:
Pharmaceuticals
Experience level:
3-5 years
Education level:
Bachelor's Degree
Health, Safety & Environmental (EHS) Specialist
Hovione is a 60 years Portuguese multinational company. From the beginning, we have set ourselves above and apart through our innovative technological and productive capabilities, reaching a top spot in the world market as an integrated contract development and manufacturing organization (CDMO) offering from drug substance to drug product intermediate to drug product.
Hovione recognizes that people are the main asset for the company's continued success, reaching over 1900 team members, from 35 different nationalities located in Portugal, US, Macao, Ireland, Hong Kong, Japan, India, and Switzerland, including 4 production sites. 
Working at Hovione means reaching for innovation and excellence in everything we do: for our clients, our partners and, above all, our patients.
HSE Specialist
The Health, Safety and Environmental Specialist provides support in coordinating HSE site activities in compliance with Hovione, State, Federal and Local requirements. This role reports into the Head Health, Safety and Environmental Officer and maintains coordination of essential environmental activities throughout the New Jersey, East Windsor site.
You will be responsible for: 
Oversee all Environmental, Health and Safety Programs- OSHA regulations, Site OSHA VPP-Star requirements, Air, Water and Waste regulatory compliance.

Work with operations to achieve objectives in alignment with site business goals and values

Maintain coordination of essential day-to-day HSE & Sustainability activities.

Develop, foster, and maintain HSE standards and goals through Hovione and/or project HSE programs, to heighten awareness and promote a safe and productive work environment;

Participates and is a promoter in the implementation of Process Risk Assessment/HSE policies and practices - be the catalyst for activity and commitment to HSE management.

Manage Site's air permit requirements and recordkeeping

Coordinate data gathering for new equipment air permits as well as air permit modifications including but not limited to equipment inventory and equipment specifications.

Provide quarterly and annual reports/ data collection regarding air emissions

Track and prepare quarterly and annual Batch Emission reporting

Perform environmental review to ensure new chemicals are allowed under the current air permit conditions

Administer Site's Spill Prevention Control and Countermeasure Plan (SPCC), DPCC plan, SIU Permit and other applicable environmental regulatory requirements

Track & File Site's hazardous waste manifests and manage RCRA Reporting

Provide monthly and quarterly SIU Discharge Monitoring Reports (DMR/SMR)

Support Corporate and Site Sustainability activities

Provide back up support for HSE Officer & Safety Coordinator

Work with minimum supervision and exercise independent judgment in the daily performance of his/her duties.

Manage OSHA Programs which includes. HAZOP, PHA, IH Study, Process Safety, Chemical Risk Assessments
We are looking to recruit: 
BS degree in Engineering, or Environmental Science

Knowledge of EPA, NJDEP regulations

Ability to prioritize and manage multiple projects in a fast-paced work environment

Strong Communication skills; Comfortable interacting with all levels of the organization

Ability to learn quickly and take ownership of projects

Adapt quickly to business priorities
Hovione is a proud Equal Opportunity Employer
Inclusion and diversity are key to us. At Hovione, that means a work environment where differences are valued, and everyone is treated with fairness and respect. We want all our team members worldwide to feel supported, respected, and have the opportunity to achieve their full potential, regardless of their age, gender, religion, disability, sexual orientation, or ethnicity.