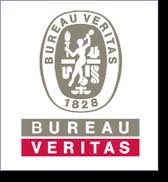 Company Name:
Approximate Salary:
0.00
Location:
Renton, Washington
Country:
United States
Job Categories:
IH Specialist: Single site
IH Consultant
Industry Segments:
Consulting, Environmental Services
Experience level:
6-10 years
Education level:
Bachelor's Degree
Industrial Hygiene (IH) Staff Consultant
Bureau Veritas offers dynamic, exciting employment opportunities with an attractive salary/benefit package and an opportunity to play a vital role with a global organization. If you would enjoy working in a dynamic environment and are looking for an opportunity to become part of a stellar team of professionals, we invite you to apply online today.
Essential Functions:
Responsible for evaluating workplace exposure occupational exposure for a client in the aerospace industry.

Self-starter capable of working independently with minimal supervision or direction.

Prepares proposals and industrial hygiene sampling plans.

Able to apply the fundamentals of IH to gather, document, and report monitoring data and make exposure judgments under the supervision of a certified industrial hygienist.

Selects appropriate monitoring instruments for use and sets exposure evaluation strategies.

Capable of calibration of sampling pumps, using both primary and secondary standards, for aerosols (total, inhalable, thoracic, and respirable fractions), gases, fumes, and vapors.

Collects complex exposure measurement data using scientific industrial hygiene methodology.

Capable of selecting and using direct reading instruments.

Determines and communicates the most appropriate OEL or OEL range against which to compare exposures.

Applies appropriate calculation methods for chemical and noise exposure assessments.

Develops recommendations to control exposures, using the hierarchy of controls.

Recognizes common signs and symptoms that may indicate an occupational illness or exposure.

Employs technical writing and computer skills (Microsoft Office Suite)which allow for developing draft reports that are grammatically correct, easy to read, technically competent, and are client ready upon submittal for senior review.

Job Requirements:
Education: B.S. required in science or engineering disciplines

Experience: 6 - 8 years of industrial hygiene experience

Certifications, Certificates, and Licenses:  Certification eligible in the comprehensive practice of industrial hygiene (CIH) from the American Board of Industrial Hygiene.  Holds certificates and licenses for the consulting area of specialty.

Local travel only.




Desired Additional Skills:
May perform indoor environmental quality investigations in non-industrial environments, including asbestos, moisture and mold surveys, asbestos and mold remediation oversight, and general ventilation evaluations.
Bureau Veritas is an Equal Opportunity Employer, and as such we recruit, hire, train, and promote persons in all job classifications without regard to race, color, religion, sex, national origin, disability, age, marital status, citizen status, sexual orientation, genetics, status as a protected veteran, or any other non-job-related characteristics.
This position is responsible to ensure equal opportunity in employment in that all persons are treated equally and on the basis of merit, in decisions regarding selection, placement, promotions, training, work assignments, transfers and other personnel actions.
If you are an individual with a disability and you would like us to assist you with searching the Careers Page site for employment opportunities and/or assistance with completing your profile and application, please contact us at 1-888-357-7020. We are happy to assist you and encourage you to consider Bureau Veritas for your next great career opportunity!