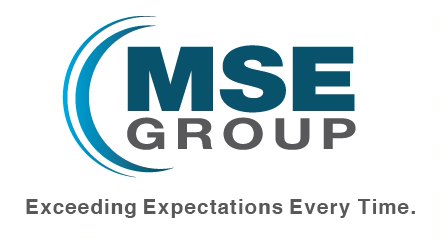 Company Name:
Approximate Salary:
39,520 - 65,208
Location:
Orlando, Florida
Country:
United States
Job Categories:
IH Technician
IH Specialist: Single site
IH Specialist: Multi-site
Industry Segments:
Defense, Government / Public Sector, Military
Experience level:
3-5 years
Education level:
High School or equivalent
Industrial Hygiene Technician
$39,520 - $65,208
Description
This Industrial Hygiene Technician position specifically focuses on utilizing technical skills for the purposes of ensuring compliance with the management of safety and health programs in accordance with the Occupational Safety and Health Administration (OSHA), National Institute of Occupational Safety and Health (NIOSH), and National Fire Protection Association (NFPA). Specific skills required include proficiency in applying requirements of OSHA/NIOSH/NFPA to industrial operations, complete IH sampling, and complete inspections.
Will work on occupational safety and industrial hygiene programs. Ability to work collaboratively to ensure MSE and client goals are met. Must work effectively in both independent and team settings. Manages tasks within a project to meet schedule and client needs. Performs related duties as assigned. Under the direction of a Certified Industrial Hygiene and/or Certified Safety Professional, support the completion of the following for internal and external clients:
1. Industrial hygiene surveys (ergonomics, noise)
2. Exposure monitoring (radiation, beryllium, thorium, hexavalent chromium, mold)
3. Multimedia sampling (wipe, air, water/wastewater)
4. Confined space, hot work, electrical, fall protection, contractor safety and lockout/tagout assessments
5. Conduct assessments for noise control and hearing conservation, respiratory protection, personal protective clothing choice, Ionizing and Non-Ionizing radiation safety, hazard communication and heat stress monitoring and control
6. Indoor air quality assessments
7. Develops safety, and industrial hygiene skills and knowledge to support service line and client needs.
Benefits for Full-Time roles only:

• COMPETITIVE PAY Paid Time Off Package (Vacation, Sick, Personal) – immediate use / not an accrual plan
• 9 Paid Holidays
• 100% Health Insurance Premium Coverage
• 401K - 100% Match Up to 4% (Immediate Vesting)
• Medical, Vision, Dental, Life, EAP, Group Supplemental Insurance
• Wellness Program
• Education Reimbursement
• Professional Training and Certifications
• Growing Company With Potential For Career Advancement
• FUN Culture & Supportive Management
• Proper Tools to Perform the Work
• Company-Sponsored Charity Events
• Recognition program (spot bonuses, performance awards, annual bonuses, shining star award, quality award, president's award, safety award, service awards)


Requirements
• Valid driver's license
• Must be U.S. citizen and requires ability to successfully pass FBI background check.
• Knowledge of OSHA, NIOSH and NFPA programs
• Ability to define problems, collect data, establish facts, and draw valid conclusions to present to Supervisors.
• Proficiency with Microsoft Word and Excel software
• Proven leadership skills with the ability to self-manage, identify problems and define solutions
• Strong written and verbal communication skills
• Knowledge of regulatory standards in area of technical background or technical responsibility


Training and Experience
• Minimum 4 years of experience implementing safety and health programs
• Minimum 4 years of exposure monitoring and field sampling
• 40-Hour OSHA Hazardous Waste Operations and Emergency Response (HAZWOPER) [29 CFR 1910.120(e)(1)]
• Mold Assessor and Occupational Health and Safety Technologist Certifications are desirable
MSE Group is an Equal Opportunity Employer. Our firm is committed through responsible management policies to recruit, hire, promote, train, transfer, compensate, and administer all other personnel actions without regard to race, color, ethnicity, national origin, age, religion, disability, marital status, gender, sexual orientation, gender identity or expression, genetic information and any other factor prohibited under applicable federal, state, and local civil rights laws, rules, and regulations.