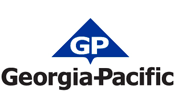 Company Name:
Approximate Salary:
0.00
Location:
Green Bay, Wisconsin
Country:
United States
Job Categories:
IH Specialist: Single site
Industry Segments:
Paper/Lumber/Timber
Experience level:
3-5 years
Education level:
Associate Degree
Industrial Hygienist
Georgia- Pacific is looking for an Industrial Hygienist for our Green Bay Broadway Mill in Green Bay, WI. The position develops, implements and monitors plans for all industrial hygiene standards, systems and work processes with a focus on Noise & Hearing Conservation, Respiratory Protection, Hazard Communication, Confined Space, Asbestos, Lead-Based Paint, Exposure Assessments, and Combustible Dust. This position will report to the Manager of Safety/Health Services.
A Day In The Life Typically Includes:
* Communicating to the organization health and safety compliance expectations and feedback on performance
* Building organizational capability to achieve compliance with industrial hygiene and safety standards
* Driving the Facility and Department Improvement Plans for health and safety excellence
* Ensuring all required exposure monitoring is conducted in accordance with the annual exposure monitoring plan
* Developing and implementing industrial hygiene compliance training programs
* Communicating expectations and results to multiple levels within the organization
* Interpreting and providing guidance on regulations and standards
* Managing and maintaining all IH related records and documentation
* Facilitating the Ergonomics and Combustible Dust risk teams
* Leading teams and setting direction
* Explaining technical issues in a manner that is easy to understand
* Identifying gaps and using problem solving skills
What You Will Need:
Basic Qualifications:
* Bachelor's Degree or higher in Industrial Hygiene or physical science discipline OR an Associate Degree or higher in Industrial Hygiene with five (5) or more years of dedicated IH work experience
* Three (3) years' experience working in Industrial Hygiene or current/graduate from Georgia-Pacific's ELP program
* Experience and knowledge of OSHA, ANSI and ACGIH standards and requirements
* Experience working with Microsoft Office
What Will Put You Ahead?
Preferred Qualifications:
* Experience with occupational health programs in an industrial or manufacturing setting
* Master's degree or higher in Industrial Hygiene or Safety related discipline
* Certified Industrial Hygienist (CIH) designation
* Leadership experience in a manufacturing or industrial setting
* Experience utilizing IH risk management software to identify hazards, manage risk qualitatively/quantitatively and equipment, produce letters/reports/graphs/dashboards, etc.
Salary and benefits commensurate with experience.
We are an equal opportunity employer. Minority/Female/Disabled/Veteran
Except where prohibited by state law, all offers of employment are conditioned upon successfully passing a drug test.
This employer uses E-Verify. Please visit the following website for additional information: www.kochcareers.com/doc/Everify.pdf
Follow us GP-LinkedIn GP-Twitter GP-Facebook GP-YouTube