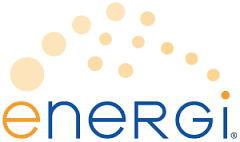 Company Name:
Approximate Salary:
0.00
Location:
San Diego, California
Country:
United States
Job Categories:
Loss Control Professional: Single site
Loss Control Professional: Multi-site
Risk Management Specialist
Safety Engineer/Specialist: Single site
Safety Engineer/Specialist: Multi-site
Industry Segments:
Construction /Architecture, Insurance/Real Estate/Legal Services, Transportation - Ground
Experience level:
1-2 years
Education level:
Bachelor's Degree
Loss Control Field Consultant
eRisk Solutions, a U.S. subsidiary of Energi Inc., provides superior loss prevention services and training programs combined with world class industry related claims investigation to eliminate, transfer, or mitigate risk and long-term claim costs. We specialize in Property, General Liability, Products Liability, Fleet, Inland Marine, and Workers' Compensation.
We've earned a reputation for helping our customers increase the value of their products, gain competitive advantage, and develop trusted brands. Our goal is to help stimulate and encourage management and employee participation in sound loss control programs.
eRisk Solutions is seeking experienced independent Loss Control Consultants throughout our coverage territory to conduct commercial insurance loss control surveys.
Field Consultant - Loss Control
Loss Control Field Consultant is primarily responsible for completing surveys on new and renewal business accounts. Field Consultants drive to locations to record visual observations of the interior and exterior of facilities and operations to determine insurance exposures and identify potential improvements. Consultants are assigned reports on a daily or weekly basis, allowing flexibility to make an efficient schedule while prioritizing the availability and needs of our customers.
Position Duties and Responsibilities:
Recording on site observations in accordance with customer-specific requirements

Timely completion of assigned property surveys

Communicating regularly with home office staff to coordinate the completion of survey in the most cost effective and efficient manner

Coordinate the time and date of the survey with the site representative

Preparing and reporting surveys results on an ongoing basis through eRisk's internal software

Extensive travel, including some overnight travel, may be required

Identifying and photographing potential hazards

Uploading photos

Taking measurements and creating diagrams
Job Requirements:
The successful candidate must possess:
Minimum 2 years' experience conducting insurance casualty/risk assessment surveys

Bachelor degree

Ability to work from home

The ability to multi-task

Ability to climb ladders

Valid driver's license, with acceptable driving record

PC with a high-speed internet connection

Digital camera with at least 5 MP's, and 5x Optical Zoom

Broad technical background, solid communication and time management skills including exceptional writing ability, organizational skills, and computer skills.
Designations such as CSP, ARM or related certifications are preferred 
Work Environment:
While performing the duties of this job, the consultant will be on client property sites and at a home office. Work at client sites will involve standing, walking on average a mile a day, and bending as required to measure properties. Work at client sites involves travel in all weather conditions. Office work includes the use of a home computer for various amounts of time completing the reports online.
Become part of a growing industry! This is an excellent opportunity for individuals who want to set their own schedules and work independently in a growing segment of a vital industry.