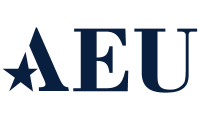 Company Name:
Approximate Salary:
TBD
Location:
New Orleans, Louisiana
Country:
United States
Job Categories:
Loss Control Professional: Multi-site
Safety Manager/Coordinator: Multi-site
Industry Segments:
Professional Services, Service Industry
Experience level:
6-10 years
Education level:
Bachelor's Degree
Loss Control Manager
We hope you will consider a career with The American Equity Underwriters, Inc. As one of the Best Companies to Work for in Alabama (2019), AEU has proven that the culture and leadership of our organization are among the best. 
The Loss Control Manager (LCM) is responsible for providing loss control resources, services and claims support for a group of companies insured by The American Equity Underwriters (AEU).  This helps to reinforce the value and committment AEU provides to its members. The LCM must also be able to help those companies create or improve its safety culture through loss control initiatives and help companies realize the benefits of sucessful safety programs.     
Prospective candidates should at least 5 years of claims management and or safety management experience and demonstrate successful safety implementation strategies.  Ideally, the position would be based in South Louisiana or the Gulf Coast region. It is a work from home position.    
Responsibilities: 
Report about the insured's approach and attitude to loss control to internal underwriting team.

Explain basic injury claims reporting requirements and be able to field basic questions relating to claims management.

Communicate with existing and prospective clients the values associated with adopting a meaningful safety culture. 

Be able to create and deliver presentations to both large and small groups that not only present the material but also engage the audience.

Give safety related presentations at internal and client facing meetings such as industry conferences and trade shows.  

Work with companies insured by AEU to improve their safety program by:
Conducting loss control audits and providing recommendations for improvement

Advising insureds how to comply with federal and state safety regulations

Providing resources to companies such as written loss prevention programs, guidance documents, sample safety programs, customized training material

Evaluating safety management systems and providing feed back to management.  




Technical Requirements:   
Strong interpersonal skills

Able to effectively communicate ideas, concepts and solutions to insurance customers

Able to work within a team environment to demonstrate how loss control observations and recommendations relate overall strategy for companies we insure.   

Strong knowledge of basic computer programs. 
 
Qualifications:  
A minimum of 5 years experience demonstrating expertise in management leadership with an emphasis on safety management systems is preferred.

Regular travel is expected, but must be able to travel extensively if necessary. 

A 4-year degree or relevant safety/claims/marine/insurance experience.

To apply via email, please click the "Apply for this job" link on this page!