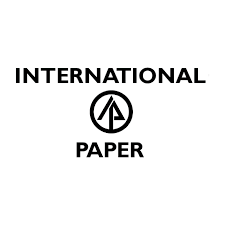 Company Name:
Approximate Salary:
0.00
Location:
Memphis, Tennessee
Country:
United States
Job Categories:
EH&S Manager/Coordinator: Multi-site
Safety Manager/Coordinator: Multi-site
Industry Segments:
Paper/Lumber/Timber
Experience level:
6-10 years
Education level:
Bachelor's Degree
Manufacturing Regional Health & Safety Coordinator
What if you were given the opportunity and responsibility to make a difference? It is time to embrace your Infinite Possibilities. This is your opportunity to be part of International Paper, a Fortune 500 company and global leader in paper and packaging products. IP is known for our commitment to the environment and to cutting-edge technology. We have spent more than 100 years creating new ideas, and we are looking for people who can collaborate to help us build on our history, while creating future success. We are committed to attracting, preparing, promoting and supporting our teams. At International Paper, you control your destiny.
We offer benefits, challenges, global opportunities and total rewards. When we say Infinite Possibilities, we mean it.
Job Description:
The manufacturing Health & Safety regional coordinator position will support International Paper's performance goals by driving effective and sustainable implementation of H&S programs for manufacturing operations.  This position will provide on-site support to effectively implement health and safety processes and programs and will also work with manufacturing regional health and safety managers to ensure that business and mill EHS program implementation is aligned with IP standards. 
This individual will need to be able to learn and adjust quickly, be action oriented and results-driven, be responsive to facility needs and be able to work independently.  The individual will also work directly with manufacturing regional health and safety managers, mill EHS coordinators/leads and mill manufacturing leadership. 
Key Accountabilities:
In addition to the highest ethical standards, this person must also embody IP's commitment to four key accountabilities: 
Elimination of LIFE incidents, and pursuing an accident free workplace; regardless of where we operate.

Demanding 100 percent compliance with all applicable laws and regulations.

Raising the level of performance by advancing the ideals of sustainability.

Developing site EHS coordinators with appropriate competencies and skill sets needed to effectively lead and sustain EHS programs at the facility.




 
Key Challenges:
In each region, this position will:
Implement EHS programs aligned with the LIFE initiative, the GMS and company performance standards, as well as state and federal regulations.

EHS Excellence – Implement measures to advance health and safety performance; achieve gains and reduce costs.

Work directly with regional and mill management to ensure execution of EHS programs and practices in manufacturing facilities.  The incumbent will assist in developing the skills of assigned EHS coordinators in mills to ensure completion and execution of Company requirements.




Knowledge and Experience:
The ideal candidate will have 5+ years experience in the forest products industry (or an industry with a similar risk profile) and bring to this position a type of creativity and "can do" attitude that will make the overall organization successful.  The candidate will need a practical understanding of governance and regulation including both law and policies, and the ability to work with the lead hourly (both union and non-union) employees, as well as exempt and non-exempt staff.
This position builds on IP's reputation for excellence, innovation, and leadership in EHS management. The position will be recognized and rewarded for implementing solutions that sustain and improve current levels of EHS performance in a more effective and efficient manner.
The position will provide support for mills, typically within a 100-150 mile radius of where the position is located.  In some situations, mills will be outside of this circle and require air travel.  
Position Requirements:
Bachelors degree in occupational health and safety or, science, engineering.

Strong written & verbal communication skills; presentation and training delivery skills.

Position will be regionally located.  Must be able to travel significant portion of time   (>75%).

Must be mobile and willing to relocate within the next 2-3 years, based upon business needs/openings

Capable of independent work




 
International Paper is an Equal Opportunity Employer - Minorities/Females/Individuals with Disabilities/Veterans.
More Jobs Like This
We couldn't find matching jobs.