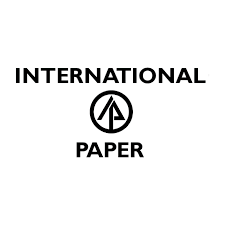 Company Name:
Approximate Salary:
0.00
Location:
Memphis , Tennessee
Country:
United States
Job Categories:
EH&S Manager/Coordinator: Single site
Industry Segments:
Paper/Lumber/Timber
Experience level:
6-10 years
Education level:
Bachelor's Degree
Mill Environmental, Health & Safety (EHS) Manager
What if you were given the opportunity and responsibility to make a difference? It is time to embrace your Infinite Possibilities. This is your opportunity to be part of International Paper, a Fortune 500 company and global leader in paper and packaging products. IP is known for our commitment to the environment and to cutting-edge technology. We have spent more than 100 years creating new ideas, and we are looking for people who can collaborate to help us build on our history, while creating future success. We are committed to attracting, preparing, promoting and supporting our teams. At International Paper, you control your destiny. We offer benefits, challenges, global opportunities and total rewards. When we say Infinite Possibilities, we mean it. 
The Mill EHS Manager is the leader of the Environmental, Health, and Safety programs, policies, and procedures for a fully integrated pulp and paper mill.  The EHS Manager is responsible for all facets of day-to-day operations for the safety department (including fire safety and fire systems), environmental department, lab services, mill security, and landfill operations.  This includes responsibility for safety, environmental compliance, employee engagement, process productivity, efficiency, area financial performance, and quality for the EHS department.  Furthermore, the EHS manager interfaces directly with community leaders and regulatory agencies to represent the mill within the community and region.  This position reports directly to the Mill Manager and is a member of the mill's lead team.   
Position Responsibilities:
The EHS Manager will be heavily involved in a broad spectrum of areas including operations, maintenance, technical, and people.
Ensure  the mill complies with all applicable environmental, health and safety laws and regulations and corporate policies

Manage all regulatory reporting requirements and permitting processes

Support all safety and environmental incident investigation processes, including reviewing investigations and corrective actions

Work with mill and local health care facilities to manage incident follow up and treatment activities

Liaise with local health care facilities to partner with the mill for treatment  services

Develop, implement, and maintain effective systems, procedures and training to achieve an accident free and environmental incident free mill

Implement mill and company health and safety programs to identify and reduce risk from hazards

Manage mill and company safety initiative progress and tracking systems , including serious injury and fatality prevention, leading indicator tracking program, top 5 hazard identification and remediation, critical health and safety program gap closure, among others

Achieve continuous improvement through sustainable EHS management systems

Drive initiatives to identify and develop processes for continuous improvement

Provide visible and active leadership in delivering excellent safety results

Coordinate within the EHS department and other business units to optimize area performance to meet the needs of the department and the mill, including process balances as needed (e.g. upset conditions and outages)

Complete technical process evaluations and improvements

Provide support for capital project development and implementation

Implement systems to improve/sustain results in environmental and safety systems

Provide support for budgeting cycle targeted at delivering year over year savings




 
Desired Skills:
Successful candidate should have the ability to:
Work closely with local community leaders to present the mill as a good corporate citizen for safety and environmental stewardship

Instill safety as a core value within the mill team and effectively communicate a shared vision for safety

Develop thorough knowledge of mill equipment and systems quickly

Utilize excellent communication and interpersonal skills with the ability to communicate to groups and individuals at all levels

Ability to relate well to peer group and influence and support mill lead team to deliver on multiple obligations including those in the EHS area

Approach positional responsibilities in an inclusive manner by engaging all team members in area, department, and mill

Exhibit the characteristics of the IP leadership model (Character, Capability, Catalyst)

Utilize the International Paper Change Process to drive change

Utilize strong organizational skills to handle multiple tasks effectively




 
Required Experience:
Ten (10) years post college experience in EHS with minimum five (5) years experience managing an EHS team in a complex regulatory environment.  Technical degree in environmental engineering/comparable technical field or equivalent work experience is required.  Must be willing to relocate to any mill location within the US. 
Desired Competencies:
Customer Focus, Organizing, Planning, Priority Setting, Process Management, Managing Through Systems, Confronting Direct Reports, Dealing with Ambiguity, Developing Direct Reports, Directing Others, Integrity and Trust, Listening, Motivating Others, Drive for Results, Sizing Up People, Building Effective Teams, Understanding Others, Action Oriented, Technical/Functional Skills, Command Skills, Conflict Management, Timely Decision Making, Decision Quality, Learning on the Fly, Managerial Courage, Managing & Measuring Work, Problem Solving, Standing Alone 
International Paper is an Equal Opportunity Employer - Minorities/Females/Individuals with Disabilities/Veterans.
More Jobs Like This
We couldn't find matching jobs.