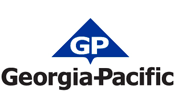 Company Name:
Approximate Salary:
0.00
Location:
Perdue Hill, Alabama
Country:
United States
Job Categories:
IH Specialist: Single site
IH Manager/Coordinator: Single site
Industry Segments:
Manufacturing - Miscellaneous
Experience level:
3-5 years
Education level:
Bachelor's Degree
Occupational Health & Industrial Hygiene Specialist
Georgia-Pacific is hiring an Occupational Health & Industrial Hygiene Specialist at our Alabama River Cellulose (ARC) location. This position reports to the Safety & Health Manager. As one of six world-class mills in the GP Cellulose business, Alabama River Cellulose is a fully integrated pulp mill producing specialty fluff and market pulp for a variety of high-end uses and converting technologies. We are also manufacture quality hardwood and softwood pulps, knowns as Golden Isles Fluff.  Our products are used in applications ranging from paper products, diapers, hygiene products, and specialty applications including textiles, pharmaceuticals, food, paints and plastic molding components. To learn more about our Cellulose Division, please visit http://www.gppackaging.com/Cellulose
Since 2010, the Alabama River Cellulose mill invested over $200 million in capital improvements. About 90% of the mill's energy is from renewable resources or bio-mass and the mill is a net seller of electrical power. The mill continues to make strategic, long-term capital investments for operational excellence and environmental stewardship to compete in the global marketplace and create value for our customers and society. Furthermore, our mill is an active community supporter through partnerships with Monroe County Public Schools, Alabama Southern Community College, United Way, Monroe Health Foundation, YMCA and many others.
 
Alabama River Cellulose is located in Perdue Hill, AL which is in Monroe County in southwest Alabama. Our mill is about halfway between Montgomery and Mobile, and a short drive off Interstate 65.  We are 162 miles from Birmingham AL, 86 miles from Pensacola, FL, 231 miles from New Orleans, LA and 261 miles from Atlanta, GA.  Hunting, fishing, and visiting historical landmarks are among the hobbies residents enjoy. We are 15 miles from Monroeville, AL. To learn more about Monroeville, please visit: http://www.monroecountyal.com/home.htm
.
A Day In The Life Typically Includes:
* Facilitate the development and improvement of a sustainable Occupational Health / Industrial Hygiene management system. 
+ Supporting the vision for the mill, and ensuring alignment with the organization's five-year plans
+ Provides hands-on support and guidance for system-wide Occupational Health / Industrial Hygiene hazards
+ Evaluating performance and provide guidance regarding strategic planning, risk reduction, compliance excellence, Health / Industrial Hygiene management system implementation and leading indicator management
* Assist the mill with the identification, selection and development of Occupational Health / Industrial Hygiene talent and capabilities to support Occupational Health / Industrial Hygiene capabilities.
* Collaborate with operations to identify and evaluate critical hazards associated with the manufacturing and chemical processes.  Provide guidance on strategies designed to proactively mitigate risks associated with critical hazards via an advanced application of the hierarchy of controls.
* Collaborate with operations to identify and draft operating and mill wide strategies to reduce risk by:
* Increasing value gained from key Health / Industrial Hygiene programs such as Exposure Assessment, Chemical Safety, Hearing Conservation, Hazard Communication, Respirator Management, Medical programs and others
* Actively seeking out and facilitate knowledge sharing and application opportunities (e.g., critical hazards, better practices), foster peer communication, interaction and support between departments
* Developing, implementing, and owning select business unit initiatives and key control programs, as assigned 
* Support departments in the development and use of risk assessment methodologies and tools for anticipating, identifying, and evaluating Occupational Health / Industrial Hygiene hazards by:
* Providing hands-on technical support for critical hazard / risk reduction, focusing on the more advanced hierarchy of controls strategies (elimination, substitution, engineering controls)
* Assisting with the mitigation of identified program gaps, weaknesses, and improvement opportunities
* Collaborating with facilities to develop and implement effective corrective and preventive actions in response to assessments, audits, incidents, and emerging issues 
* Coordinate Occupational Health / Industrial Hygiene activities with mill, project and process engineering groups by
* Supporting sites as they progress through Occupational Health / Industrial Hygiene audits
* Participating as needed on process hazard analyses for large capital projects
What You Will Need:
Basic Qualifications:
* Bachelor's degree or higher in Industrial Hygiene, Safety Sciences, Safety Management, or other health science or engineering field OR five (5) or more years' experience in Occupational Health / Industrial Hygiene experience in an industrial, manufacturing, petrochemical, chemical, or other heavy industrial / process environment
* Experience with process safety management of highly hazardous chemicals, combustible dust and other related engineering codes and standards
What Will Put You Ahead?
Preferred Qualifications:
* Five (5) or more years leading Occupational Health / Industrial Hygiene programs at a manufacturing or chemical facility
* Previous experience with multi-site responsibilities in an Occupational Health / Industrial Hygiene role
* CIH, CSP, PE, or demonstrated progress towards achieving certification
* Process Safety Management experience
Salary and benefits commensurate with experience.
We are an equal opportunity employer. Minority/Female/Disabled/Veteran
Except where prohibited by state law, all offers of employment are conditioned upon successfully passing a drug test.
This employer uses E-Verify. Please visit the following website for additional information: www.kochcareers.com/doc/Everify.pdf
Follow us GP-LinkedIn GP-Twitter GP-Facebook GP-YouTube