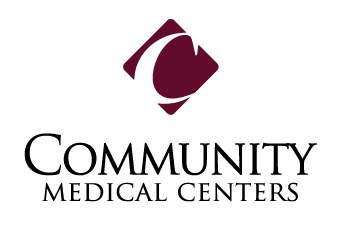 Company Name:
Approximate Salary:
0.00
Location:
Fresno, California
Country:
United States
Job Categories:
Safety Manager/Coordinator: Single site
Safety Manager/Coordinator: Multi-site
Industry Segments:
Healthcare/Hospitals/Medical
Experience level:
3-5 years
Education level:
Bachelor's Degree
Reference Number:
2020-19015
Occupational Safety Officer, Employee Safety
We are driven by the central purpose of our mission: "to improve the health status of the community."  As an Occupational Satefy Officer at the largest private employer in the Central Valley, and you will actively feel and see how your role supports our mission and those we serve.
The Occupational Safety Officer oversees Community Medical Center's (CMC) Occupational Safety Programs by managing the development, implementation and monitoring to aggressively reduce injuries while maintaining a safety culture that drives continuous improvement.
You will oversee training of employees on safety policies, procedures, and regulations as well as verify compliance with health and safety regulations and ensures all necessary records are maintained and prepared according to established guidelines. This role manages the participation in Occupational Safety and Health Administration (OSHA) inspections, providing inspectors with appropriate documents and identifying safety measures.
It also manages special department projects to create, organize and update existing policies, procedures and programs to enhance the safety culture and programs for the employees within the organization.
Responsibilities:
Responsible for oversight of programs to address Occupational Safety and Health, injury reduction, ergonomics and body mechanics programs and initiatives in accordance with all government regulations; prepares and files necessary reports in timely fashion and maintains documentation as required, including OSHA 300 and 300A reports.

Contributes full range of programmatic and administrative processes that support discovery, procurement, planning, contracting, oversight and evaluation for enhancing the occupational safety and health program.

Identifies issues within the occupational safety and health program and offers solutions that meets regulatory guidelines while creating new initiatives and enhancing current processes to improve the quality of services provided.

Maintains all appropriate project deliverables and responsibilities, for example, project scheduling, risk management, change management, issue management and status reporting. Manages all communication utilizing program management software for optimum oversight.

Utilizes contemporary safety and occupational health methodology to determine, devise measures and provide ongoing training to control or eliminate hazards and reduce errors in human performance.

Oversees the investigation/inspection of On-the-Job Injury (OJI) process across the organization; utilizes a collaborative process in conducting investigations with department management, safety representatives and staff. Monitors and identifies adverse trends regarding departmental and facility specific injury rates and develop appropriate escalation plan and strategic intervention programs that will prevent negative impact of costly claims.

Assists the Employee Health and Safety Director with the budget process related to Occupational Safety Programs/Projects through resource identification and service area needs. Prepares budgets reflecting needed expenditures and operating income of all assigned functions. Takes appropriate corrective action to ensure operations are managed within approved budgets. Reports budget variances to the safety manager.

Monitors the Environment of Care, Safety Management Plan and performance improvement activities associated with identified employee safety risks.

Manages multiple safety teams simultaneously. Creates safety teams based on trend analysis data, committee or departmental requests. Facilitates team meetings, tracks action items, documents meetings. Works with departments to establish and implement documented corrective/preventive actions and validated results. Generates team reports and presents to the department and/or management/leadership with recommendations for improvement including historical data, current status, cost analysis and future savings projection.

As requested or indicated, conducts ergonomic assessments and document results/recommendations. Trains staff on proper ergonomic techniques. Reviews and evaluates ergonomic equipment, coordinating with suppliers to secure samples for trials of new equipment. Works closely with materials management and IS for cost effective procurement.

Serves as Employee Health and Safety Director's designee, handling Workplace Violence reporting and providing Occupational Safety reports to the EOC committees.

Develops reports for the State of California mandatory Workplace Violence reporting.

Adheres to established safety policies and practices, calling to management's attention actual or potential hazards requiring correction. Attends training session identifying safety hazards.

Meets with the House Supervisors bi-monthly to review the Body Substance Exposure (BSE) policy and troubleshoot any issues that arise.

Performs other duties as assigned.




Qualifications - Education:
Bachelor's Degree in Occupational Safety, Environmental Health and Safety or closely related field required

High School Diploma, General Education Development (GED) or Completion of a CMC Approved Individualized Education Plan (IEP) Certificate and 4 years of related experience may be substituted for Bachelor's Degree




Experience:
2 years of experience in Healthcare Safety, Environmental Safety or closely related field required

2 years of experience in Project Management preferred

Hospital, healthcare or not-for-profit industry experience preferred




Licenses and Certifications:
CHSP - Certified Healthcare Safety Professional preferred

CSP - Certified Safety Professional preferred

ASP - Associate Safety Professional preferred

PMP - Project Management Professional Certification preferred

To apply online, please click the "Apply for this job" link no this page!