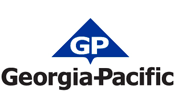 Company Name:
Approximate Salary:
0.00
Location:
Fort Smith, Arkansas
Country:
United States
Job Categories:
Safety Engineer/Specialist: Single site
Industry Segments:
Manufacturing - Miscellaneous
Experience level:
1-2 years
Education level:
Bachelor's Degree
Occupational Safety Specialist
Georgia-Pacific's Dixie® Consumer Products operation in Fort Smith, AR is seeking a qualified professional for the Occupational Safety Specialist opportunity to provide safety leadership to our Dixie® manufacturing operation. Reporting into the Health & Safety Manager, this individual will help to ensure that systems effectively address the operation's safety risks; develop and improve our safety strategies and assist with facilitation of safety ownership operation wide.
A Day In The Life Typically Includes: 
Development and implementation of core Safety programs.  The core elements include, but are not limited to Confined Space, Contractor Safety Management, Electrical Safe Work Practices, Emergency Preparedness and Response, Excavation and Trenching, Fall Protection, Flammable Storage, Housekeeping, Incident Investigation, Mobile Equipment, Cranes and Rigging, Personal Protective Equipment, Safe Work Permits, and Recordkeeping.

Demonstrate compliance with all applicable laws, regulations and GP safety & health compliance standards

Strive to create value for the mill through effective implementation of GP safety and health requirements.

Understand the operation's safety & health vision and take action to help achieve the vision while demonstrating safe work practices and leading by example.

Identification of risks and developing measures to mitigate those risks through seeking feedback/input of others to better understand and make improvements to safety initiatives.

Assist in developing and conducting safety & health training to plant personnel in an effective manner.




 
What You Will Need:
Basic Qualifications: 
Bachelor's degree or higher in Safety, Industrial Hygiene, or Industrial Safety field, OR working toward completion of the degree.

1 or more years of safety experience in the industrial safety and health environment

Experience using Microsoft Office software such as Word, Excel, PowerPoint and Outlook




What Will Put You Ahead?
Preferred Qualifications:
ASP, GSP, CSP or equivalent certification

Bachelor's degree or higher in Safety, Industrial Hygiene, or Industrial Safety field completed.

3 or more years of health & safety experience within an industrial or manufacturing environment, OR experience within the GP or Koch Safety Professional program

Experience specifically within a manufacturing environment dealing with converting and packaging automation




Contact Recruiter: Christine Rieux

Salary and benefits commensurate with experience.

We are an equal opportunity employer. Minority/Female/Disabled/Veteran - Except where prohibited by state law, all offers of employment are conditioned upon successfully passing a drug test. 
This employer uses E-Verify. Please visit the following website for additional information: www.kochcareers.com/doc/Everify.pdf
Follow us GP-LinkedIn GP-Twitter GP-Facebook GP-YouTube