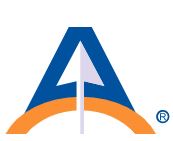 Company Name:
Approximate Salary:
0.00
Location:
Blue Bell, Pennsylvania
Country:
United States
Job Categories:
Environmental - Air pollution
Environmental Engineer/Specialist: Single site
Environmental Engineer/Specialist: Multi-site
Environmental Manager/Coordinator: Multi-site
Environmental Consultant
Industry Segments:
Chemicals, Engineering, Environmental Services
Experience level:
11-15 years
Education level:
Bachelor's Degree
Principal Environmental Engineer
Aarcher is seeking a Principal Environmental Engineer for a position located in Blue Bell, PA. 
This is an excellent leadership opportunity role with a supportive team. Established engineering firm with a unique collaborative culture and a broad base of clients. Firm specializes in environmental compliance, multi-media audits, OSHA compliance and training, outsourced compliance and management services, industrial hygiene, process safety & risk management, potent compound evaluations, design/build of air and wastewater pollution abatement systems, and facility upgrades.
Requirements:
Bachelor of Science in Engineering
Professional Engineer registered with the Commonwealth of Pennsylvania (or the ability to achieve reciprocity)
Technically sound in Clean Air Act permitting, including NSPS, NESHAP, NSR, and PSD regulations
10-15 years of experience, preferably in the consulting field, with the ability to deliver compliance-driven projects to the private sector
Internal and external business development experience
Effective interfacing with clients (50% Pharmaceutical)
Desired:
Experience in wastewater, RCRA, solid and hazardous waste, and storm-water.
Bachelor of Science in Chemical Engineering
Experience working with pharmaceutical industries
Benefits:
Competitive salary, a bonus program, and a full benefits package (medical, vision, dental, life insurance, disability; paid vacation, holidays, sick time, and personal time; educational assistance; and flexible spending account).