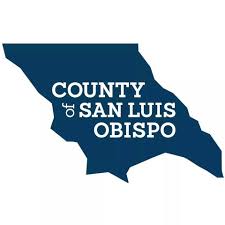 Company Name:
Approximate Salary:
DOE/DOQ
Location:
San Luis Obispo, California
Country:
United States
Job Categories:
Environmental Engineer/Specialist: Single site
Environmental Engineer/Specialist: Multi-site
Environmental Manager/Coordinator: Single site
Environmental Manager/Coordinator: Multi-site
Industry Segments:
Government / Public Sector
Experience level:
3-5 years
Education level:
Bachelor's Degree
Principal Environmental Specialist
The County of San Luis Obispo seeks a Principal Environmental Specialist to join the Department of Planning and Building. This is a great opportunity to apply your experience and knowledge to support complex environmental planning projects.
THE JOB and the IDEAL CANDIDATE
Principal Environmental Specialist
The Principal Environmental Specialist (PES) is responsible for managing 5 – 10 staff, including reviewing and directing staff's work. The Principal Environmental Specialist is the highest-level technical position and conducts and processes the most complex environmental planning work. This position serves as the clearinghouse and is the principal reviewer/preparer for all environmental documents for the department, which numbers several hundred each year, including Mitigated Negative Declarations and Environmental Impact Reports. This position will represent the department, lead and mentor staff, and build collaborative relationships with internal and external partners.
The ideal candidate will be highly organized with strong analytical skills and the ability to manage large complicated projects. The individual will have extensive experience as a CEQA practitioner, and ideally, experience with planning in coastal zones; experience working with the California Coastal Commission is ideal. We are looking for a highly motivated, independent leader who can build and mentor a collaborative team and foster strategic alliances to further the Department's mission and vision. The ideal candidate will be a critical thinker who can communicate complex technical language to the general public and possess the political acumen to navigate the needs of an engaged and diverse community.
Minimum Requirements:
Graduation from an accredited four-year college or university with a bachelor's degree in environmental, physical or life science, natural resources management or a closely related field. (Job-related experience may substitute for the required education on a year-for-year basis.)

 In addition, four years of experience performing environmental compliance and regulatory duties, two of which need to be in a supervisory position.

A valid driver's license is required at the time of application. A valid CALIFORNIA driver's license is required at the time of appointment and must be maintained throughout employment.




SALARY AND BENEFITS
Principal Environmental Specialist: $85,529 – $103,979 annually DOE/DOQ


Benefits: http://www.slocounty.ca.gov/Departments/Human-Resources/Services/Current-Employee-Benefit-Menu/Benefits-At-A-Glance.aspx
HOW TO APPLY:
Applications for this position will be accepted through March 12th, 2019. To apply, please complete an application and attach a resume and cover letter at the County of San Luis Obispo's job opportunity page by clicking the apply link.


SAVE THE DATES!
Interviews will take place March/April 2019
More Jobs Like This
We couldn't find matching jobs.