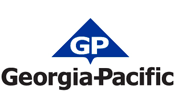 Company Name:
Approximate Salary:
0.00
Location:
Palatka, Florida
Country:
United States
Job Categories:
Process Safety Management
Industry Segments:
General Manufacturing
Experience level:
1-2 years
Education level:
Bachelor's Degree
Process Safety Engineer (PSM)
Georgia-Pacific has an exciting opportunity for a talented Process Safety Engineer at our Palatka, Florida facility. Located just south of Jacksonville and west of St. Augustine, FL, the Palatka mill employs about 975 people has three tissue paper machines as well as several converting lines and produces consumer tissue products such as bath tissue and paper towels sold under the Georgia-Pacific brand names of Angel Soft®, Quilted Northern®, Brawny®, and Sparkle®. The Process Safety Engineer will be part of the process safety team and report directly to the Chemical Process Safety Manager. The selected individual will drive and support value-based strategies, provide technical direction, and influence leadership for process safety.
 
A Day In The Life Typically Includes:
     * Providing process safety influential leadership for the site, working with the mill's Leadership Team, with specific focus on ensuring that mill process safety systems reduce risk and ensure compliance
     * Fostering process safety ownership within the organization through leadership, coordination, and coaching in keeping with risk-based process safety and Market-Based Management (MBM®)
     * Providing routine communication to the organization regarding process safety issues impacting the mill
     * Leading risk assessments at the facility for anticipating, identifying and evaluating hazards as well as more formal PHAs
     * Applying the principles of Process Safety Competency to make process safety an operating discipline within all affected roles at the mill
     * Partnering with corporate process safety and compliance IT groups to develop and improve training, tools, and policies that support the mill
     * Assisting S&H leadership with the development of short and long-term process safety objectives, targets, strategies, and measures that prioritize and mitigate risks
     * Utilizing metrics to monitor process safety compliance
     * Reviewing and validation of the following: process equipment design specifications, safeguard specifications, and operating procedures
     * Leading process incident investigations and develop effective corrective actions to prevent recurrence
     * Managing the mill's process safety information including: P&ID's, PFD's, chemical compatibility matrix, new chemical approvals, mechanical integrity, etc.
     * Serving as a mentor for technical and hourly employees to make process safety an everyday mission for continuous improvement in daily operations
 
What You Will Need:
Basic Qualifications:
     * Bachelor's Degree or higher in Chemical or Mechanical Engineering, Safety, related engineering or technical field
     * Two (2) or more years of experience in a process engineering, process safety, mechanical integrity, or reliability role within a PSM regulated operation
     * Experience with Process Safety regulations, specifically 29 CFR 1910.119 and 40 CFR 68
     * Experience with Process Hazard Analysis (PHA)
     * Experience with Microsoft Excel, Word, and PowerPoint
 
What Will Put You Ahead?
Preferred Qualifications:
     * Five (5) or more years of experience in a process safety role or equivalent engineering experience with responsibility for a PSM regulated asset or operation
     * Experience in the pulp & paper industry
     * Experience and knowledge of how manufacturing processes work and basic equipment operation within the processes
 
 
Salary and benefits commensurate with experience.
Equal Opportunity Employer.
Except where prohibited by state law, all offers of employment are conditioned upon successfully passing a drug test.
 
This employer uses E-Verify. Please visit the following website for additional information: www.kochcareers.com/doc/Everify.pdf
 
Follow us GP-LinkedIn GP-Twitter GP-Facebook GP-YouTube
 
IND-GP-EHS