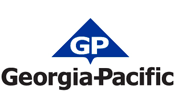 Company Name:
Approximate Salary:
0.00
Location:
Perry, Florida
Country:
United States
Job Categories:
Process Safety Management
Industry Segments:
Manufacturing - Miscellaneous
Experience level:
1-2 years
Education level:
Bachelor's Degree
Process Safety Leader
Georgia-Pacific is seeking a self-motivated and driven individual for our Process Safety Leader opening at our Foley Cellulose facility in Perry, FL. The selected individual will drive and support value-based strategies, provide technical direction, and influence leadership for process safety.
Foley Cellulose LLC is a world-class manufacturing facility where team members use innovative technologies to produce specialty and market fluff pulp for a variety of high-end uses across the globe. Our Foley facility is one of six mills in the GP Cellulose business. GP Cellulose is a leading producer of high-quality dissolving and fluff pulps, meeting the needs of the personal hygiene industry and disposable absorbent products manufacturers around the globe. We create real, long-term value in our business by anticipating our customers' needs and working with them closely to help them achieve their business goals. GP Cellulose is committed to environmental sustainability and stewardship through every stage of our business, using environmentally-conscious production practices to maximize the use of renewable raw materials throughout our process. To learn more about GP Cellulose, please watch the video here.
 
A Day In The Life Typically Includes:
* Providing process safety influential leadership for the site, working with the mill's Leadership Team, with specific focus on ensuring that mill process safety systems reduce risk and ensure compliance
* Providing technical direction to achieve the Packaging & Cellulose Process Safety vision using management systems
* Fostering process safety ownership within the organization through leadership, coordination, and coaching in keeping with risk-based process safety and Market-Based Management (MBM®)
* Providing routine communication to mill management regarding process safety issues impacting the mill
* Providing transformational leadership and guidance to achieve virtuous cycles of mutual benefit
* Facilitating process safety ownership by the line organization through integration of the S&H Management System
* Leading risk assessments at the facility for anticipating, identifying and evaluating hazards as well as more formal PHAs
* Applying the principles of Process Safety Competency to make process safety an operating discipline within all affected roles at the mill
* Partnering with corporate process safety and compliance IT groups to develop and improve training, tools, and policies that support the mill
* Assisting S&H leadership with the development of short and long-term process safety objectives, targets, strategies, and measures that prioritize and mitigate risks
* Providing analysis of process safety incidents and near misses to ensure sustainable corrective actions are implemented
* Utilizing metrics to monitor process safety compliance
* Providing detailed technical direction to improve process safety performance
* Reviewing and validation of the following: process equipment design specifications, safeguard specifications, and operating procedures
* Coordinating for the engineering review capability for process hazard analyses (PHA), management of change (MOC), and pre-startup safety reviews (PSSR)
* Leading process incident investigations and develop effective corrective actions to prevent recurrence
* Managing the mill's process safety information including: P&ID's, PFD's, chemical compatibility matrix, new chemical approvals, mechanical integrity, etc.
* Ensuring management systems effectively address the facility's Process Safety (PS) risk profile and will develop and align PS strategy according to the Facility S&H plan
* Serving as a mentor for technical and hourly employees to make process safety an everyday mission for continuous improvement in daily operations
* Providing supervision and coaching for the mill process safety system components
What You Will Need:
Basic Qualifications:
* Bachelor's Degree or higher in Chemical Engineering, Mechanical Engineering, or related engineering field
* Two (2) or more years of experience in a process engineering, mechanical integrity, or reliability role within a PSM regulated operation
* Experience with Process Safety regulations, specifically 29 CFR 1910.119 and 40 CFR 68
* Experience with Process Hazard Analysis (PHA)
* Experience with Microsoft Excel, Word, and PowerPoint
What Will Put You Ahead?
Preferred Qualifications:
* Supervisory experience within a chemical, petrochemical, or pulp/paper mill in operations, technical, or mechanical integrity role
* Five (5) or more years of experience in a process safety role or equivalent engineering experience within a PSM regulated operation
* Five (5) or more years process safety experience specific to manufacturing
* Professional Engineer (PE), Certified Safety Professional (CSP), Certified Industrial Hygienist (CIH) or equivalent certifications
* Experience in the pulp & paper industry
* Experience and knowledge of how manufacturing processes work and basic equipment operation within the processes
* Experience leading a Process Hazard Analysis (PHA)
Salary and benefits commensurate with experience.
We are an equal opportunity employer. Minority/Female/Disabled/Veteran
Except where prohibited by state law, all offers of employment are conditioned upon successfully passing a drug test.
This employer uses E-Verify. Please visit the following website for additional information: www.kochcareers.com/doc/Everify.pdf
Follow us GP-LinkedIn GP-Twitter GP-Facebook GP-YouTube
IND-GP-EHS