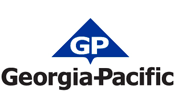 Company Name:
Approximate Salary:
0.00
Location:
Brunswick, Georgia
Country:
United States
Job Categories:
Process Safety Management
Safety Engineer/Specialist: Single site
Industry Segments:
Paper/Lumber/Timber
Experience level:
3-5 years
Education level:
Bachelor's Degree
Process Safety Management Coordinator
Georgia-Pacific is an entrepreneurial company pursuing a self-motivated and driven candidate for the  Process Safety Management (PSM) Coordinator role for our Brunswick, GA mill.  The candidate will provide leadership and strategic direction for Process Safety Management across the covered areas as well as the balance of the Brunswick Cellulose facility.  The successful candidate will be a part of the mill operations team, with specific focus on ensuring processes are designed, operated and maintained for safety.  For more information about GP Cellulose, please visit http://www.gpcellulose.com.
A Day In The Life Typically Includes:
Providing leadership and direction to achieve the PS / CPS vision through management commitment and employee ownership

Fostering Process Safety ownership within the organization through leadership, coordination, and coaching in accordance with the Compliance Standard(s)

Providing routine communication to mill management regarding process safety plans and issues impacting the mill

Facilitating PS / CPS ownership by the line organization through integration of the S&H Management System

Leading and / or facilitating risk assessments at the facility for anticipating, identifying and evaluating hazards

Leading and / or evaluating the quality of Process Hazard Analyses (PHA) for the mill

Working with employees at all levels and positively influences those outside of their line organization to meet element requirements

Proactively working with the corporate CPS and compliance IT groups to make improvements to the corporate CPS processes and IT processes

Assisting S&H leadership with the development of short and long-term process safety objectives, targets, strategies, and measures that prioritize and mitigate risks

Providing analysis of process safety incidents and near misses to assure sustainable corrective actions are implemented

Ensuring the development, improvement, and implementation of training systems

Ensuring there is a system in place to monitor PS / CPS compliance

Ensuring there is a system in place to sustain and improve PS / CPS performance

Leading problem-solving teams in a plant manufacturing environment

Working effectively with all levels of the organization

Working independently and managing multiple priorities to achieve goals


 
Knowledge & Tactical Responsibilities:
Responsible for reviewing and validating operating procedures, the design and specification of process equipment and pressure safety devices, and have engineering capability for process hazard analyses (PHA), management of change (MOC), pre-startup safety reviews (PSSR), and HAZOP's

Leading plant process incident investigations and develop effective corrective actions to prevent recurrence

Providing oversight for the mill's process safety information including: P&ID's, PFD's, chemical compatibility matrix, etc.

Ensuring management systems effectively address the facility's Process Safety (PS)/Chemical Process Safety (CPS) risk profile and will develop and align PS/CPS strategy according to the Facility S&H plan

Serving as a mentor for mill leadership and all employees to develop knowledge and appreciation for the value creation associated with a process safety approach to managing operations

Facilitating PS/CPS ownership by the line organization and building capability within the facility through the application of the Market Based Management® framework and Guiding Principles

Aligning ITPM program with the Mill's Process Safety Vision

Acting as a constable, ensuring ITPM tasks and MOC's relating to the ITPM are communicated and performed

Performing scheduled and random audits on MI tasks and the Mill's Equipment Deficiency Plan to ensure they are compliant to RAGAGEP, site and GP procedures

Reviewing and providing input into Capital Projects, FEIT procedures, and SMP's


 
What You Will Need:
Basic Qualifications:
Bachelor's Degree in Safety or technical field

Minimum of three (3) years process safety experience in a manufacturing environment

Knowledge of Process Safety regulations 29 CFR 1910.119 and 40 CFR 68

Process Hazard Analysis (PHA) leadership experience

Experience using Microsoft Excel, Word, and PowerPoint including but not limited to creating charts, formatting cells/formulas, creating presentations and reports


 
What Will Put You Ahead?
Preferred Qualifications:
Bachelor's Degree in Chemical or Mechanical Engineering

Supervisory experience within a chemical, petrochemical, or pulp/paper mill in operations, technical, or mechanical integrity role

Experience in the pulp & paper industry

Knowledge of how manufacturing processes work and basic equipment operation within the processes

Associate Safety Professional (ASP), Graduate Safety Practitioner (GSP), Certified Safety Professional (CSP), or Certified Industrial Hygienist (CIH) certification




 
Salary and benefits commensurate with experience.

We are an equal opportunity employer. Minority/Female/Disabled/Veteran - Except where prohibited by state law, all offers of employment are conditioned upon successfully passing a drug test.
This employer uses E-Verify. Please visit the following website for additional information: www.kochcareers.com/doc/Everify.pdf
Follow us GP-LinkedIn GP-Twitter GP-Facebook GP-YouTube