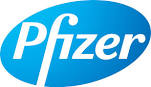 Company Name:
Approximate Salary:
70,700.00 - 117,900.00 USD Annual
Location:
Kalamazoo, Michigan
Country:
United States
Job Categories:
Process Safety Management
Safety Engineer/Specialist: Single site
Industry Segments:
Engineering
Experience level:
6-10 years
Education level:
Bachelor's Degree
Reference Number:
4708249
Process Safety Management Senior Engineer
The candidate will be part of the site's Process Safety Management (PSM) team responsible to ensure full compliance with PSM OSHA, MIOSHA and requirements and Pfizer's standards. Will have responsibilities to learn the sites active pharmaceutical ingredient manufacturing processes, lead the Process Hazard Analysis using the appropriate methodologies, use dispersion modeling in the PHA's, develop and offer training on risk and risk mitigation, conduct investigations and create red-lined revisions to site P&IDs.
Will also provide backup for dispersion modeling using PHAST hazard analysis software and pressure relief calculations. Will engage with multiple levels of the organization and lead cross functional team at the site level and Pfizer Corporate.  The candidate will be involved in solving complex technical problems and provide expert technical support to the site and will assist with dispersion modeling and pressure relief calculations.
ROLE RESPONSIBILITIES
Job responsibilities include the practical and effective interpretation, implementation and execution of both external (MIOSHA, OSHA, EPA RMP) and internal Pfizer Guidelines related to Process Safety Management (PSM) requirements.

Responsible for leading comprehensive Process Hazard Analysis (PHAs) on both exiting processes/facilities and capital projects. 

Participate in and/or lead incident

investigations. 

Provide technical support/review for the evaluation of relief device design basis for the plant. 

Act as the primary technical expert for management of change.  Interpret the modeling of hazardous chemical releases and use the modeling results in PHAs, capital project reviews, emergency planning and compliance with Pfizer PSM guidelines.  Responsibilities will also include the development and delivery of PSM related training materials to enhance the understanding and effectiveness of the program.

Responsibilities include the interpretation and application of chemical reaction hazards data to full scale production processes as it pertains to assessing risk.   Working with key stakeholders evaluate the technical, safety and regulatory impact of proposed equipment and process changes as it applies to PSM and provide leadership in risk-based decision making.  Coordinate PSM initiatives with other Pfizer operational and support areas (i.e. - Engineering CPA process, Mechanical Integrity program, Emergency Response), revision of site drawings, P&IDs and hazardous area

classifications. 

Use recognized system analysis tools to identify compliance needs and recommend value added, technically feasible approaches to compliance with the Process Safety Management standard that is also protective of personnel and company property. 


BASIC QUALIFICATIONS:
The position requires a Bachelor's Degree in  Chemical or Mechanical Engineering and a minimum of 5 years of relevant professional experience.  Practical experience in Manufacturing, (such as petroleum, chemical or active pharmaceutical ingredients) or Engineering Design is highly desirable.

Practical experience in facilitating process hazard analyses, chemical reaction hazards data, and management of change is required.  Experience with chemical release modeling software and emergency relief systems design is also highly desirable.

Documented training on hazard analysis methodologies from a recognized training organization is required.  Experience with combustible dust or dust hazard analysis is highly desirable.  40 hour HAZWOPER training is desirable.

A high degree of proficiency with common computer programs, such as Word, PowerPoint, and Excel is required along with excellent interpersonal and communication skills.  The ability to solve complex technical problems and provide expert technical support is a must. 

Demonstrated ability to successfully engage with multiple levels of the organization and the proven ability to lead cross functional teams. Demonstrated leadership and technical capabilities. Successful track record at self-directed task

accomplishments. 
PREFERRED QUALIFICATIONS:
A Professional Engineer license is highly desirable. 
PHYSICAL/MENTAL REQUIREMENTS
This position requires basic physical requirements such as standing, walking (indoors and outdoors), and stairway access.