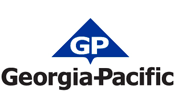 Company Name:
Approximate Salary:
0.00
Location:
All, All
Country:
United States
Job Categories:
Process Safety Management
Industry Segments:
Consumer Goods
Experience level:
6-10 years
Education level:
Bachelor's Degree
Process Safety Manager (PSM)
Georgia-Pacific's Global Health and Safety team is seeking qualified professionals to consider for our Risk Assessment Specialist opportunity based in our Atlanta, GA office- supporting our manufacturing operations nationwide. Reporting to the Director Process Safety, this role will expose you to all the elements of Process Safety, including implementing, developing, and managing projects related to Process Safety. You will develop skills in using risk assessment tools and detailed process reviews. This will help you build capability for a variety of future opportunities within the Georgia-Pacific and Koch organizations to advance process safety excellence. In this role, you will learn to support the process safety management activities through Global Safety and Health (GS&H).
This position will be located in Atlanta, GA or home-based dependent on the applicant chosen.
 
A Day In The Life Typically Includes:
     * Developing your technical and leadership capabilities through the management of risk management/reduction opportunities and risk assessment strategies
     * Building your knowledge of the fundamentals of Process Safety in many areas. Specifically, you will lead and participate in Risk Assessments (PHAs, Project Design Reviews, etc.), participate as instructor in Process Safety training courses, participate and collaborate in developing enterprise solutions for hazards and risks identified (e.g. guideline development, risk assessment tools, etc.), develop communications to enhance PS knowledge share, work with business units on PS projects, develop expertise with the CM electronic tool, TRAX, and CAS system, mine data and evaluate for improvement opportunities, and participate in incident investigations as needed
     * Continuing to develop your capabilities to lead by influence in business situations such as: advising, recommending, exchanging information, persuading, or influencing personnel, as well as facilitation of remote topic communications such presentations to large groups or classes.
     * Communicating and participating in meetings, group discussions, conducting meetings and/or leading group discussions.
     * Creating written communications involving documentation, internal memoranda, letters, procedures, reports/proposals, and technical writing
 
What You Will Need:
Basic Qualifications:
     * Bachelor's degree or higher in Engineering or Science
     * Five (5) years' experience or more in industry or military environment such as operations, engineering, or process safety
     * Willing and able to travel between 40-60% - primarily domestic, but may require some international travel as well
 
What Will Put You Ahead?
Preferred Qualifications:
     * Bachelor's degree or higher in Chemical, Mechanical, or Electrical Engineering
     * Three (3) years or more experience in operations or engineering experience within the pulp and paper, building products, or chemical industry
     * Process Control experience
     * Experience using OSHA and EPA regulations specific to hazardous chemicals and industry accepted engineering codes and standards
     * Process Safety experience
 
 
Salary and benefits commensurate with experience.
We are an equal opportunity employer. Minority/Female/Disabled/Veteran Except where prohibited by state law, all offers of employment are conditioned upon successfully passing a drug test.
 
This employer uses E-Verify. Please visit the following website for additional information: www.kochcareers.com/doc/Everify.pdf
 
Follow us GP-LinkedIn GP-Twitter GP-Facebook GP-YouTube