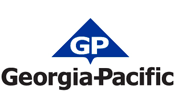 Company Name:
Approximate Salary:
0.00
Location:
Atlanta, Georgia
Country:
United States
Job Categories:
Product Stewardship/MSDS
Product Safety
Industry Segments:
Research
Experience level:
1-2 years
Education level:
High School or equivalent
Product Stewardship Associate
Georgia- Pacific is looking for a Product Stewardship Associate in Atlanta, GA. The position is responsible for supporting Product Stewardship efforts to build and manage internal raw material/chemical databases to ensure all raw materials are in compliance with internal requirements and applicable regulations.  This position will work across Georgia-Pacific businesses and facilities as well as with suppliers to gather data and information to support compliance activities.  The position includes working in ERP systems, primarily SAP. 
Georgia-Pacific creates long-term value by using resources efficiently to provide innovative products and solutions that meet the needs of customers and society, while operating in a manner that is environmentally and socially responsible, and economically sound. Headquartered in Atlanta, Georgia-Pacific is one of the world's leading manufacturers and marketers of building products, tissue, packaging, paper, cellulose and related chemicals. The company employs more than 30,000 people at approximately 300 locations in North and South America.
A Day In The Life Typically Includes:
* Assisting other Product Stewards/Toxicologists with file/data organization for SAP, manage Product Stewardship data in SAP at the component, raw material, specification, and recipe level, including set up of all in the system.
* Assisting with Product Assurance Letters and help manage the Product Assurance Letter system.
* Working with procurement and suppliers to obtain full disclosure of raw materials and supplier assurance forms and to into internal GP databases, including Safetec SAP.
* Assisting with maintenance and management of the Chemical SDS management system- SAFETEC to keep the System up-to date with recent SDSs, data accuracy, chemical approval process, and system enhancement. Assist with special projects and assignments as related for Product Stewardship Compliance.
* Assisting with training where needed for SAP (Product Stewardship related), the Product Assurance Letter system, New Substance Review and others as requested.
What You Will Need:
Basic Qualifications:
* Bachelor's degree in Chemistry or related science
What Will Put You Ahead?
Preferred Qualifications:
* Two (2) years of professional experience in coordinating and executing data-related projects managing large data sets
* Experience in product stewardship and chemical management
* Product regulatory knowledge including FDA food contact, cosmetics, drugs and home cleaning products.  Knowledge of TSCA (including the TSCA's Chemical Data Reporting Rule) and DSL (Chemical Management Plan)
Salary and benefits commensurate with experience.
We are an equal opportunity employer. Minority/Female/Disabled/Veteran
Except where prohibited by state law, all offers of employment are conditioned upon successfully passing a drug test.
This employer uses E-Verify. Please visit the following website for additional information: www.kochcareers.com/doc/Everify.pdf
 
IND-GP-EHS
Follow us GP-LinkedIn GP-Twitter GP-Facebook GP-YouTube