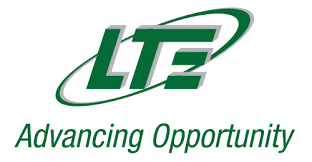 Company Name:
Approximate Salary:
45,000
Location:
Midland, Texas
Country:
United States
Job Categories:
Environmental Scientist/Chemist
Environmental Engineer/Specialist: Single site
Environmental Engineer/Specialist: Multi-site
Environmental Consultant
Industry Segments:
Engineering, Environmental Services, Research
Experience level:
6-10 years
Education level:
Bachelor's Degree
Project Geologist
The Project Geologist will primarily be responsible for assisting in the planning, field work, subcontractor management, and reporting phases for a wide range of multidisciplinary environmental projects, including preliminary assessments, site characterization, third party construction oversight, and remedial design and progress monitoring support. Other duties may include but not be limited to the following tasks: Data entry and analysis, report writing, QA/QC documentation and processes, and communication with clients and regulators.
Your Day to Day:
Plan, direct, and oversee the successful and safe delivery of work scope, schedule, budgets, and client expectations for environmental projects. Manage projects from beginning to end with a high level of execution and with minimal supervision.

Perform site assessment activities, such as conducting utility locates, overseeing excavation and sampling, describing soil lithology, collecting soil and groundwater samples, environmental due diligence, installing remediation and monitoring wells, and groundwater monitoring.

Conduct environmental drilling assessments using hollow stem augers and/or direct push drill rigs.

Plan, perform, and organize field data collection and review.

Oversee field crews performing general environmental services, permitting and coordination of field activities, and interacting with team members.

Develop proposals, health and safety plans, cost estimates, and budgets.

Ability to represent LTE in a positive manner in front of Clients.

Perform field work on regular basis

Occasional overnight travel may be necessary.

Perform other duties as assigned.
What You Bring to the Team:
Bachelor's degree in Geology, Hydrogeology, Environmental Science, Environmental Engineering or related discipline. Current OSHA HAZWOPER is preferred.

Minimum of five years of Environmental or applicable work experience is preferred.

Understanding of groundwater and soil sampling, environmental site assessments, environmental drilling, and hydrogeologic process.

Experience with oil & gas operations is a plus

Excellent verbal and written communication skills, as well as organization and multi-tasking skills.

Ability to follow direction and work independently, as well as, in a team environment and a positive professional attitude.

Must be detail oriented with excellent analytical, judgment and problem-solving capabilities in order to ensure compliance with relevant state/federal regulations and client-specific requirements.

Strong project management skills, technical writing skills, people skills, and time management skills.

Proficient with MS Word, Excel and PowerPoint. LogPlot is preferred.

Have a valid driver's license; motor vehicle record free of major infractions, and a commitment to safe operations.

Must be physically able to lift up to 50 lbs., walk around construction sites, climb ladders, slopes and berms, and cross uneven terrain, sometimes in extreme weather conditions.




LTE is an Equal Employment Opportunity Employer.