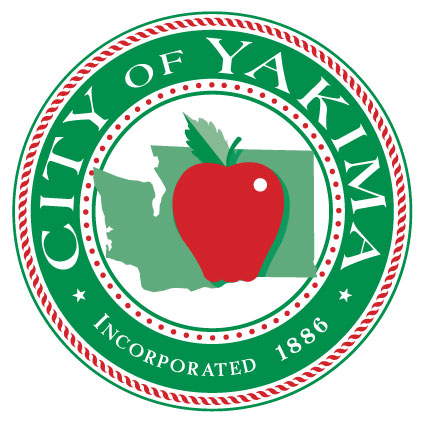 Company Name:
Approximate Salary:
$4,017 - $4,813 monthly + Competitive benefit package
Location:
Yakima, Washington
Country:
United States
Job Categories:
Safety Engineer/Specialist: Single site
Safety Engineer/Specialist: Multi-site
Safety Manager/Coordinator: Single site
Safety Manager/Coordinator: Multi-site
Training: Safety/EH&S-related
Industry Segments:
Government / Public Sector
Experience level:
3-5 years
Education level:
High School or equivalent
Safety & Training Coordinator
Public Works Safety & Training Coordinator
With 300 days of sunshine and centrally located in the heart of Washington State, Yakima is a family oriented community providing access to great outdoor activities including skiing, windsurfing and fly fishing. Just 2 hours from Seattle, Yakima is a great place to live, work, and play.
The City of Yakima Public Works Division needs an experienced Safety and Training Coordinator.
Under limited supervision is responsible for developing, coordinating and administering a comprehensive safety and training program including the creation of structures and protocols that address safety and injury prevention. Provides or coordinates instruction on a wide variety of topics including training of Public Works staff. Maintains safety and training related records and creates executive communication pertinent to equipment, personnel, financial or program activities important to ensure safety of personnel and assets.
Compiles and analyzes data, and makes recommendations based on the analysis, prepares safety and training related reports including but not excluding reports related to other city departments such as City Manager's Office, Human Resources and Finance. Work is performed with considerable latitude for initiative and independent judgment and is reviewed through direct observation, results achieved, reports, conferences and performance evaluations. Reports to the Public Works Director.
MINIMUM REQUIREMENTS:
High school diploma or GED and four (4) years of progressively responsible safety administration, compliance or regulatory experience. Vocational Certification, Associates or Bachelor's degree, in occupational health and safety, industrial hygiene, environmental health, or closely related field may substitute for two (2) years' experience. Bachelor's degree, public sector and/or office management experience preferred.
Must possess and maintain a valid Washington State Driver's License. Within six months of hire must possess valid first aid and CPR instructor certificates. Desirable certification as an instructor in Defensive Driving and Hazard Communications Program.
The City of Yakima offers a competitive benefit package including: medical/dental/vision and FREE healtchare clinic; vacation/sick/holiday leave pay; Employer contributed 457 Deferred Compensation;  WA State PERS pension; and more!
Closes 04/01/2019
EOE
More Jobs Like This
We couldn't find matching jobs.