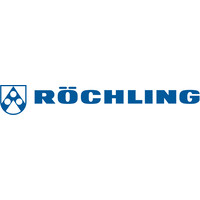 Company Name:
Approximate Salary:
0.00
Location:
Cleveland, Ohio
Country:
United States
Job Categories:
EH&S Engineer/Specialist: Single site
Industry Segments:
Stone, Clay & Glass
Experience level:
3-5 years
Education level:
Bachelor's Degree
Quality & Environmental, Health & Safety (EHS) Engineer
MUST reside in Cleveland, OH
Röchling Glastic is an International company which for almost 70 years has provided global customers with a variety of fiberglass reinforced composite stock products, laminate sheets, structural composite shapes, materials, and custom Pultrusion capabilities.
SUMMARY
The Quality (Environmental, Safety and Health) Engineer is responsible to manage all aspects of our Quality program, as well as our Environmental, Safety and Health initiatives, and to lead activities for the continuous improvement of processes in all areas of responsibility.
PRIMARY RESPONSIBILITIES
Supervise all laboratory, Quality and Environmental team members.

Review and resolve customer complaints; root cause analysis and corrective action in cooperation with operations and customer response.

Manage day-to-day lab operations in support of production.

Identify and support resolution of product noncompliance issues

Review and analyze complaints and product failure data to present opportunities for improvement to operations.

Report on complaints status and product non-compliance on a regular basis.

Ensure integrity of ISO program including product compliance audit activities and retention of all data generated.

Ensure compliance with all Environmental and Safety regulations.  Manage EPA Technician

Coordinate all periodic and required training (Environmental and Safety)

Ensure all required inspections and monitoring activities executed and documented – within compliance.

Lead activities to identify opportunities and execute projects to drive continuous improvement in Quality Environmental, Safety and Health areas.

Support all safety training activities including new employee onboarding


KNOWLEDGE AND SKILL REQUIREMENTS
Engineering or relevant technical degree preferred.

Experienced Quality professional within a manufacturing environment required. 

3-5 years minimum

EHS experience required.

Must demonstrate strong leadership skills, ability to manage multiple priorities and the desire/ability to drive change.

Experience with composites or other materials manufacturing preferred.

Understanding of ERP system and Microsoft Office products; strong computer skills.

Strong organizational and communication skills.

Detail-oriented, ability to multi-task and prioritize tasks with strict deadlines.

Use of logic and reasoning to identify solutions to problems; root cause analytics.



Working in a Global Family Business
At nearly 90 locations worldwide, every employee experiences a different facet of Röchling. To get a personal view on Röchling as an employer, we posed the following question at the annual Röchling Conference: What does it really mean to work at Röchling?
The answers make one thing clear: The bond within the company is felt at each one of our Röchling locations – thanks to the shared enthusiasm for the material, collaboration in international teams and Röchling's long tradition. Anyone who starts working at Röchling wants to stay.
Just imagine what it would be like to work with us. In an international company. Founded 200 years ago, experts in plastics for 100 years now – a family business looking to the future.
More Jobs Like This
We couldn't find matching jobs.