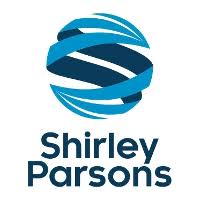 Company Name:
Approximate Salary:
140000
Location:
Philadelphia, Pennsylvania
Country:
United States
Job Categories:
EH&S Manager/Coordinator: Multi-site
Industry Segments:
Chemicals, General Manufacturing, Metals - Primary
Experience level:
6-10 years
Education level:
Bachelor's Degree
Reference Number:
ND-10989
Regional EHS Manager [ND-10989]
A global manufacturing company is looking to hire a Regional EHS Manager to be based from one of their key locations just outside of Philadelphia, leading the US EHS function for the company's largest division. The Regional EHS Manager will be responsible for driving corporate initiatives down to the plant level, and partnering with site-level EHS Managers and employees to promote a positive safety culture.
The successful candidate will embody a proactive approach, rolling up their sleeves at the site level and delegating when necessary. As part of the lead team, the incumbent will be responsible for providing oversight for all Corporate EHS functions, and taking EHS operations to the next level company-wide.
The Role:
Influences Plant, Production, Operations, Maintenance and site management teams to drive the EHS performance and results.

Ensure compliance with regulatory agencies

Implement Corporate EHS policies at the plant level and ensure all programs are aligned with Corporate standards

Travelling up to 25% 
The Candidate:
Bachelor's Degree in Safety or Environmental Sciences, Chemistry, Chemical Engineering, or related field

Minimum 7 years of EHS experience in manufacturing (chemical strongly preferred)

Extensive experience or knowledge of Process Safety Management 

Strong communication, leadership and presentation skills