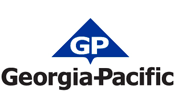 Company Name:
Approximate Salary:
0.00
Location:
Clatskanie, Oregon
Country:
United States
Job Categories:
Process Safety Management
Industry Segments:
Paper/Lumber/Timber
Experience level:
6-10 years
Education level:
Bachelor's Degree
Regional Process Safety Engineering Leader
CPG NW Process Safety Engineering Leader
This position reports to the Consumer Products Group Process Safety Leader and performs work on behalf of the Facility Managers and EHS Managers at the Wauna, Camas, and Halsey facilities.

This position will require travel between the Wauna-Oregon, Camas-Washington, and Halsey-Oregon sites. The primary office location for the position will be the Wauna facility where approximately 60% of the candidate's time will be focused with 25% at Camas, and 15% at Halsey.

The Process Safety Engineering Leader will be responsible for technical leadership support of the three facility Process Safety Programs. The Wauna facility is a fully integrated facility with Pulping, Paper Machine and Converting operations. The Camas and Halsey facilities are non-integrated locations with Paper Machine and Converting operations. In addition to providing broad technical work products and challenges to the organizations candidates must be able to: provide leadership and direction to improve organizational process safety culture and knowledge; and foster process safety ownership within the organization through leadership, coordination, and coaching in accordance with the Compliance Standard(s) and Policies. 

A Day In The Life Typically Includes:
* Providing leadership and direction to achieve the Process Safety (PS) vision through management commitment and employee ownership
* Facilitating ownership by the line organization through integration of site management systems while working with employees at all levels and positively influencing those outside of their line organization
* Coaching and mentoring facility specific Process Safety colleagues
* Personally supporting the expansion of process safety as the way we work
* Proactively meeting the needs of the operations groups while coordinating the disciplines necessary to meet and exceed the compliance standard requirements
* Assisting facility leadership with the development of short and long-term PS objectives, targets, strategies, and measures that prioritize and mitigate risks
* Leading efforts to drive metrics, both performance based (i.e. leading indicators) and outcome based (i.e. lagging indicators)
* Providing routine communication to mill management regarding process safety issues impacting the facilities
* Providing detailed technical direction to improve process safety performance
* Assisting the organization by developing and leading risk assessments
* Optimizing the site change management processes using feedback from site operations and capabilities
* Driving improvement projects to completion to reduce identified risks
* Utilizing action plans to address gaps in Process Safety at the facilities
* Ensuring the development, improvement, and implementation of guidelines and training systems to meet compliance standard requirements
* Actively identifying Process Safety element gaps and putting sustainable processes in place to close them – sometimes providing the engineering work to close those gaps
* Leading or co-leading the site Process Safety Steering Committees
* Working with site Reliability groups to advance Mechanical Integrity of high risk process equipment
* Providing analysis of process safety incidents and near misses to assure sustainable corrective actions are implemented
* When it would provide the best value - leading and documenting incident investigations and clusters of investigations
* Working with the Safety and Environmental Groups on projects to meet CPS Element requirements
* Participating as a subject matter expert in Chemical Hazard Reactivity Management and Evaluations and documentation
* Producing accurate and high quality work in a time sensitive fast paced environment
* Supporting significant process safety related site outage work both in preparation as well as during the work as a team participant and owner 
What You Will Need:
Basic Qualifications:
* A Bachelor's degree or higher in Chemical/Mechanical Engineering or other Safety/Science/Engineering related field. Equivalent work experience may be considered for internal candidates on a case by case basis.
* A minimum of 8 years of experience in an operations, technical, safety, process safety or mechanical integrity role
* Experience and knowledge in recognizing and mitigating hazards
* Experience with Microsoft applications to include but not limited to creating charts, formatting, data entry, creating presentations and reports
What Will Put You Ahead?
Preferred Qualifications:
* Process Safety experience in a manufacturing environment
* A Bachelor's degree or higher in Chemical Engineering
* Knowledge of Process Safety regulations
* 10 plus years of experience in an operations, technical, safety, process safety or mechanical integrity role
* Demonstrated ability to establish sustainable systems for compliance and continuous improvement
Salary and benefits commensurate with experience.
We are an equal opportunity employer. Minority/Female/Disabled/Veteran
Except where prohibited by state law, all offers of employment are conditioned upon successfully passing a drug test.
This employer uses E-Verify. Please visit the following website for additional information: www.kochcareers.com/doc/Everify.pdf
Follow us GP-LinkedIn GP-Twitter GP-Facebook GP-YouTube