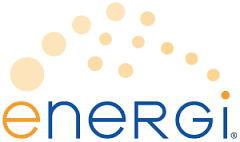 Company Name:
Approximate Salary:
0.00
Location:
Edison, New Jersey
Country:
United States
Job Categories:
Loss Control Professional: Multi-site
Risk Management Specialist
Risk Management Consultant
Safety Engineer/Specialist: Multi-site
Safety Manager/Coordinator: Multi-site
Safety Consultant
Industry Segments:
Energy, Insurance/Real Estate/Legal Services
Experience level:
3-5 years
Education level:
Bachelor's Degree
Regional Risk Control Consultant (Safety)
Individual will be based near Edison, New Jersey. This is a full time, permanent position.
Energi provides risk management and insurance solutions for various segments of the Energy Industry. This is an opportunity to work with the regional operation of a dynamic growing company in segments of the United States economy that are growing, providing the next generation of innovation  and are an important part of the future of our country. We are a leading provider of specialized insurance programs to targeted sectors of the energy industry in the United States & Canada. Our core insurance programs provide traditional property and casualty insurance coverage and related risk management services. Our specialized insurance risk management expertise in the energy sector enables us to provide differentiated safety, loss prevention and claims management services.
The Regional Risk Control Consultant will complete compliance audits, deliver safety trainings, and determine if risks meet "Best Practice" guidelines. It requires detailed review of risks, hands on safety training and program development. The goal is to identify and assess risks, effectively implement safety programs to reduce losses on prospective and existing risks. In addition open and clear communication must be maintained with underwriting, claims, broker services and agents. Claims field investigation and sight review for initial claim assessment. Oversee extended environmental cleanups with the ability to manage remediation vendors, contractors, and other vendors. In addition, driving the Mobile Training Center, train our insured's drivers in a wide variety of driving experiences using a full-vehicle simulator.
Primary Job Responsibilities:  (consists of but are not limited to) 

Conduct detailed compliance audits on prospective risks.

Manage application of Mobile Training simulators, trucks, trailers, and equipment.

Develop and present various training programs regarding all areas of coverage, including general liability, automobile, workers compensation.

Provide specific recommendations to improve desirability of prospective risks.

Return completed reports promptly and within company guidelines.

Communicate prospective risk issue or concerns and non-compliance with "best practices".

Conduct field investigation of loss claims for industry related claims.

Oversee job sites to verify company expected results are achieved.

Write reports for claims promptly and within company guidelines.

This position requires approximately 50% travel. 
Secondary Job Responsibilities:  (consists of but are not limited to)  
Follow-up on recommendations with risks.

Ensure that all workflows, procedures, departmental manuals and standards are being adhered too.  

Act as a resource for all departments with regard to loss prevention and risk management. Provide support to regional sales manager.

Constantly communicate with interrelated departments and agents to insure open communication and cohesiveness.

Timely and accurate development of all management and productivity reports. 
Driving Requirements: 
Must be able to meet the medical requirements under FMCSA regulation § 391.41: Physical qualifications for drivers. Must possess and maintain a satisfactory driving record.

Must be able to operate and/or drive Mobile Simulator vehicle for training purposes and operate and/or drive Tailgate Trailer. 
Mobile Simulator specifics entail: 
Chevrolet 3500 or comparable dually 8,260- lbs (actual weight) and an enclosed Gooseneck Trailer:  11' H   8'6" W   32'2" L   (approximately 10,000 lbs) which will be a combined weight of truck and trailer: 18,220 lbs. 
Tailgate Trailer specifics entail:  
Chevrolet 1500 or comparable– Max Gross Vehicle Weight Rating (GVWR) 7200 lbs and a 6'x12' enclosed Trailer 3,000 Gross Vehicle Weight Rating (GVWR) 
Position Qualification Requirements:  
Must be detailed oriented and have good analytical and decision making initiative.

Excellent oral and written communication skills. 

In-depth understanding of NFPA, NPGA, DOT and OSHA regulations.

Applicants must hold a valid claims adjuster license in their home state, or have the ability to obtain said license.

Must be proficient with computers and Microsoft products. Previous experience with ImageRight and Sagitta preferred.

Prior experience in fuel distribution, oil and gas exploration, fleet operations, and/or agricultural risk preferred.

Four years of experience is preferred.

Bachelor's degree and Loss Prevention, Risk Management, or Claim designations are preferred.