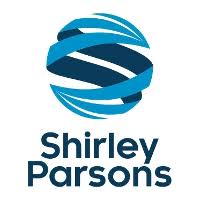 Company Name:
Approximate Salary:
$95,000 - $110,000 + Benefits
Location:
Walnut Creek, California
Country:
United States
Job Categories:
Construction Safety
Safety Manager/Coordinator: Multi-site
Industry Segments:
Construction /Architecture
Experience level:
3-5 years
Education level:
Bachelor's Degree
Reference Number:
[JK-10986]
Regional Safety Manager [JK-10986]
Due to their continued growth a specialist interior & exterior wall contractor is looking for a Regional Safety Manger to cover their commercial construction projects throughout Northern California. 
Based from their regional office in the East Bay Area, you will be responsible for providing technical safety knowledge across all active projects - working alongside the operational site teams to ensure a strong safety culture across the region. This represents a great opportunity to become a part of a company with a modern approach to their safety program, where you will be given the tools to succeed and progress your career long-term.
The Role:
Undertake safety inspections, investigations and audits as deemed necessary - reporting back to leadership regarding best practice and key focus areas

Prepare project related safety documents for upcoming project tenders in the region

Provide support in the development and implementation of safety training for superintendents and job-site teams

Work closely with the wider safety team in the development of the safety program through the collection of data to formulate trend reports etc.
The Candidate:
Proven experience supervising safety on commercial construction projects (circa. 3-5 years)

Bachelors degree in Occupational Safety, Construction or  other related discipline (preferred)

Strong communicator across all levels of the business, with the ability to multi-task and think on their feet

Based in close proximity to the Northern California Office and able to travel regionally to active projects