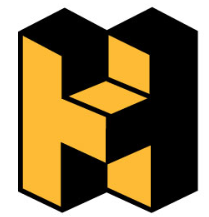 Company Name:
Approximate Salary:
DOE
Location:
Madison, Wisconsin
Country:
United States
Job Categories:
Construction Safety
Safety Manager/Coordinator: Multi-site
Industry Segments:
Construction /Architecture
Experience level:
6-10 years
Education level:
Bachelor's Degree
Regional Safety Manager
Today, Hooper has grown tremendously since its beginning over one hundred years ago. With nine industries in total, including overhead line, substation, underground electric construction, line clearance tree trimming, plumbing, process piping, fire protection, custom metals fabrication, and HVAC, Hooper presently employs nearly 600 employees.
Building Your Future
Hooper Corporation is always looking for the best and brightest individuals to join its staff.  As a corporation, Hooper's employees fuel its success and measurement of achievement. Employees are dedicated to meeting customer needs and are committed to making clients' visions a reality. Hooper employees are top-rated in design, engineering, project management, and business expertise. Staying ahead of industry trends and changing technology, while providing continued education for employees throughout their employment, is a top priority at Hooper.
Regional Safety Manager
Conducts accident and safety related field investigations, field training including comprehensive new-hire orientations relating to safe work practices. Qualified candidate will possess exceptional administrative and communication skills to support the procurement of the highest level of cultural safety awareness.
Principal Accountabilities:
Provide unwavering support to current safety team in multiple regions; work to control and eliminate hazards of the working environment; support field crews in all aspects of safety, employee engagement in safety; and support the safety goals and objectives of the Company.

Trains field personnel in OSHA and company policies and procedures.

Conducts new employee orientation and safety related training programs for field employees.

Participates with project management in pre-planning job site safety activities.

Enforces Hooper Corporation safety policies to include advising on, and facilitating, issuance of employee disciplinary actions as warranted.

Conducts and documents work area inspections to ensure compliance with safety and health programs; identify unsafe working conditions; initiates corrective action as warranted; completes detailed safety audit reports and distributes to appropriate parties.

Maintains a working knowledge of the latest developments in construction industry safety field; develops safety training/education programs and implements those programs in a comprehensive and professional manner; documents all training and education programs per Hooper Corporation system requirements.

As required, acts as OSHA liaison to outside parties, insurance representatives, etc. Coordinate and facilitate regulator (OSHA) inspections to include preparation of written appeals for safety violation citations.

Investigates incidents and near misses and root causes of accidents. Compiles information for review, corrective action, and information dispersal to the field.

Performs additional assignments as directed by the Safety Manager.
Knowledge, Skills and Abilities Required:
BS Degree in occupational safety/health or equivalent deemed appropriate by Hooper Corporation.

CPR/First Aid/AED Trainer

OSHA 10/30 Construction Trainer and CUSP (Certified Utility Safety Professional) Preferred

Five to ten years construction or industrial safety experience with strong interest in safety field.

Working knowledge and ability to enforce all federal, state, local and Company safety regulations. Knowledge of OSHA 1926.269 Subpart V Electrical Power Transmission & Distribution desired.

Ability to recognize unsafe or hazardous working conditions and implement corrective measures as necessary.

Strong interpersonal and group presentation skills required.
Description of physical working environment:
Field construction site work and office environment; performs safety related tasks in all weather conditions.

When in the office, regularly works from a sitting position with a computer. Repetitive typing and computer use required. Regular bending, twisting, and light lifting is common.

Ability to climb up and down ladders and steps, work on uneven ground, muddy/slippery and icy conditions

Drive short, medium, and long distances.

Traveling with overnight stays required.

Extended or non-standard hours as required.

For more information, or to apply now, use the "Apply for this Job" button on this page.Please DO NOT email your resume to us as we only accept applications through our website.