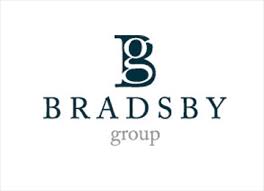 Company Name:
Approximate Salary:
87,000
Location:
St. Genevieve, Missouri
Country:
United States
Job Categories:
Fleet / Transportation Safety
Safety Manager/Coordinator: Multi-site
Industry Segments:
Chemicals, Mining, Transportation/Logistics Services
Experience level:
6-10 years
Education level:
Bachelor's Degree
Regional Safety Manager
Education:
Required BS in Occupational Health & Safety. Safety certification a plus.
Experience: 
Required 5-7 years Occupational Safety in Transportation /Logistics or in Chemical Manufacturing

Multi-location responsibility

Implementation of ISO 45001, OHSAS 18001 or equivalent international third party verified standard

Fall Protection, Training, Safety Meetings, Auditing/Inspections, Pressurized systems

Mine Safety / MSHA experience preferred. MSHA Training Instructor Certification (IS, IU) a plus

Certifications:
Current OSHA 501 certified preferred

Current Smith System Driver Trainer preferred

Current First Aid/CPR certification preferred




Skills:
Attention to detail. Proficiency in MS Outlook, Word, PowerPoint and Excel, web based safety data systems like Dakota. Practical proficiency in Industrial Hygiene sampling and monitoring. 
Behaviors:
Action Oriented, Customer Focus, Collaborates, Instills Trust, Values Differences, Decision Quality, Cultivates Innovation, Self-Development, Tech Savvy, and Optimizes Work Practices.
To apply via email, please click the "Apply for this job" link on this page!