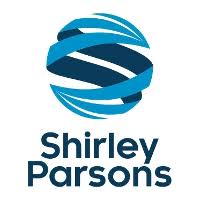 Company Name:
Approximate Salary:
115000
Location:
Camden, New Jersey
Country:
United States
Job Categories:
EH&S Engineer/Specialist: Multi-site
Product Stewardship/MSDS
Product Safety
Industry Segments:
Chemicals, Regulatory
Experience level:
6-10 years
Education level:
Bachelor's Degree
Reference Number:
ND-11007
Regulatory Affairs Specialist [ND-11007]
A global chemical manufacturer is seeking a Regulatory Affairs Specialist to provide regulatory support and expertise regarding requirements for selling products and conducting business globally. The position requires knowledge and understanding of global chemical-control regulatory requirements for the manufacture, distribution and sale of chemical products.
The Regulatory Affairs Specialist advises the company on issues of compliance, prepares existing and new chemical submissions as per country notification requirements, ensures that the company's products are in compliance with all regulatory requirements, responds to inquiries from customers and regulatory authorities, and represents the company in professional and trade associations. The position requires approximately 15% of international travel.
The Role:
Prepare responses to questions from regulatory authorities and certification organizations to address product regulatory issues.

Provide leadership in developing regulatory strategies for products and markets, and in regulatory advocacy in support of products.

Monitor, interpret, and communicate regulatory issues that will impact products and business strategies.

Create, maintain and update specialist regulatory hazard communication information (safety data sheets and product and workplace labels) to ensure compliance with global regulatory requirements

Support TSCA Activity, including substance/product notifications such as PMN
The Candidate:
B.S. degree in Chemistry, Chemical Engineering, or related technical field

7 years of Regulatory Affairs experience in a chemical manufacturing or R&D setting

Experience authoring safety data sheets in accordance with chemical legislation worldwide using a global regulatory system

Knowledge of global chemical hazard classification and packaging legislation and strong understanding of local, state and federal regulations