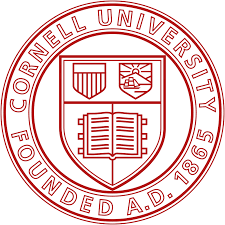 Company Name:
Approximate Salary:
0.00
Location:
Ithaca, New York
Country:
United States
Job Categories:
EH&S Manager/Coordinator: Single site
EH&S Manager/Coordinator: Multi-site
Safety Manager/Coordinator: Single site
Safety Manager/Coordinator: Multi-site
Industry Segments:
Academic/Educational sector
Experience level:
3-5 years
Education level:
Master's Degree
Research Safety Director
We are looking for a dynamic leader with a health and safety background who wants to enhance scientific innovation, discovery and continuous improvement at Cornell University through safer science. If this is you, we encourage you to apply.
University Department & Position Background:
Cornell is a privately endowed research university and a partner of the State University of New York. As the federal land-grant institution in New York State, we have a responsibility to make contributions in all fields of knowledge in a manner that prioritizes public engagement to help improve the quality of life in our state, the nation, the world.   Cornell ranks 13th nationally in research expenditure with a total research expenditure exceeding one billion dollars. 
The Department of Environment, Health and Safety (EHS) at Cornell University provides comprehensive programs and services to support our world class researchers and university community.  EHS assists with compliance to the campus community that promotes health, safety and environmental stewardship.  The Research Safety Director leads a team of health and safety professionals comprised of three sections: Chemical Hygiene, Radiation Safety and Biological Safety. 
Key Responsibilities: 
Serve as a critical member of Cornell University's EHS leadership team. This position is a highly visible role at the university, serving as a key partner with and liaison to university committees and the research community. The director requires skills necessary for the development of institutional strategies that best serve research safety needs in a continuously changing environment.
This position is located in Ithaca, NY.
Core Qualifications:
Master's Degree in health and safety, chemical, biological, radiological sciences or related field plus 3-5 years of experience, or equivalent combination; validated experience in the management of comprehensive health and safety programs and people in a complex research organization

The ability to develop research safety strategy in a complex organization with proven communication processes, advanced political acumen, and demonstrated ability to lead effective changes in a diverse and decentralized research environment

Strong EHS knowledge as it applies to research settings including laboratories, educational settings, farms, and animal research

Ability to manage, mentor, and lead professional staff

Ability to develop strong working relationships with researchers

Demonstrated experience with hazardous materials (i.e.

biological/chemical/radioactive)

including response to spills and exposures

Strong communication and prioritization skills

Thoughtful interpretation of applicable standards and regulations promulgated by various agencies, such as, but not limited to, CDC, OSHA, EPA, USDA, NYS DOH, NYS DEC, DEA, DOL, and NIH, and nongovernmental organizations, such as AAALAC

Experience working with research-related committees such as, IBC, IACUC, radiation safety committee, etc.

Experience with approving institutional models while overseeing the monitoring and prevention of various hazards present in research spaces

Provide critical assessment of existing research safety programs, processes, and procedures.

Experience overseeing a sustainable model of checks and balances in complex and numerous research and teaching spaces

Ability to provide data-driven metrics to monitor and respond to issues and trends

Must have a valid Driver's license and be able to pass background check




Rewards and Benefits:
Work with a progressive leadership team serving a dynamic University community

provides great benefits that include educational benefits, access to a plethora of wellness programs, employee discounts with local and national retail brands, health care options to choose from, generous paid leave provisions: three weeks of vacation, twelve holidays (including end of year winter break through New Year's Day) and superior retirement contributions

is nationally recognized as an award-winning workplace for our health, wellbeing, sustainability, and diversity initiatives. 




 
No Visa sponsorship is available for this position.  
University Job Title: Environment Health & Safety Specialist III
Level: H
Pay Rate Type: Salary
Company: Endowed
Contact Name: Cyndi Morris
Number of Openings: 1
Current Employees:
If you currently work at Cornell University, please exit this website and log in to Workday using your Net ID and password. Select the Career icon on your Home dashboard to view jobs at Cornell.
Online Submission Guidelines:
Most positions at Cornell will require you to apply online by clicking the "Apply for this job" link on this page and submit both a resume/CV and cover letter.  You can upload documents either by "dragging and dropping" them into the dropbox or by using the "upload" icon on the application page. 
Employment Assistance:
If you require an accommodation for a disability in order to complete an employment application or to participate in the recruiting process, you are encouraged to contact Cornell University's Department of Inclusion and Workforce Diversity at voice (607) 255-3976, fax (607) 255-7481.
For general questions about the position or the application process, please contact the Recruiter listed in the job posting. 
Applicants that do not have internet access are encouraged to visit your local library, or local Department of Labor. You may also visit the office of Workforce Recruitment and Retention Monday - Friday between the hours of 8:30 a.m. – 4:30 p.m. to use a dedicated workstation to complete an online application.
Notice to Applicants:
Please read the required Notice to Applicants statement by clicking here. This notice contains important information about applying for a position at Cornell as well as some of your rights and responsibilities as an applicant. 
EEO Statement:
Diversity and Inclusion are a part of Cornell University's heritage. We are a recognized employer and educator valuing AA/EEO, Protected Veterans and Individuals with Disabilities. We also recognize a lawful preference in employment practices for Native Americans living on or near Indian reservations. Cornell University is an innovative Ivy League university and a great place to work. Our inclusive community of scholars, students, and staff impart an uncommon sense of larger purpose, and contribute creative ideas to further the university's mission of teaching, discovery, and engagement.