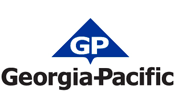 Company Name:
Approximate Salary:
0.00
Location:
Dequincy, Louisiana
Country:
United States
Job Categories:
Safety Manager/Coordinator: Single site
Industry Segments:
Lumber & Wood
Experience level:
3-5 years
Education level:
Bachelor's Degree
Safety and Health Manager
Georgia-Pacific is seeking a Safety and Health Manager to provide leadership and presence at our Dequincy, LA lumber facility. The Safety and Health Manager provides leadership and strategic direction by building a partnership with front-line leadership and collaborating with business partners.  As an ambassador or Georgia-Pacific's culture and vision, the S&H Manager will develop and mentor the team while fostering a culture of safety and sustainability. In this role, S&H Managers ensure exposure is aggressively identified and mitigated by leveraging S&H risk profiles and team engagement through training and employee empowerment.  This position will have one (1) direct report. This position reports directly to the Mill Manager, with a dotted-line reporting relationship to the Division S&H Manager
Georgia-Pacific's building product business is consistently amongst the nation's top suppliers of building products to large warehouse retailers and building materials dealers. Our employees strive for safety and health excellence while achieving an injury free workplace. To learn more about our Building Products division, visit www.buildgp.com. 
A Day In The Life Typically Includes:
* Leading facility toward Health and Safety Excellence using Market Based Management (MBM®) and RMS (Risk Management Systems)
* Providing leadership and direction to achieve H&S vision through management commitment and employee ownership
* Facilitating H&S ownership by all and through execution and integration of the H&S Management System
* Leading the development of risk assessment methods/systems for anticipating, identifying and evaluating hazards
* Assisting facility leadership with the development of short and long-term H&S objectives, targets, strategies, and measures that prioritize and mitigate risks
* Ensuring the development, improvement, and implementation of training systems to meet facility needs utilizing qualified instructors
* Ensuring there is a system in place for a facility to sustain and improve performance
* Utilizing development plans to grow H&S skills and knowledge
* Communicating Facility Health & Safety vision and performance to internal and external stakeholders
* Employee understanding, acceptance, and use of challenge process and decision rights
* Driving safety excellence by creating an MBM® culture and developing/implementing risk and compliance management systems.
* Leading the development and use of risk assessment methods/systems for anticipating, identifying, and evaluating hazards. Drive and assist with the mitigation of identified gaps, weaknesses, and improvement opportunities
* Managing all aspects of compliance (e.g., OSHA, company standards). Ensure ownership resides with the appropriate roles within the organization
* Ensuring facility risk profile is addressed through development/implementation of key controls 
What You Will Need:
Basic Qualifications:
* Bachelor's degree in safety, industrial hygiene, engineering, or related field
* Five (5) or more years' safety experience in an industrial, manufacturing, or chemical process environment
What Will Put You Ahead?
Preferred Qualifications:
* Certified Safety Professional (CSP) or Certified Industrial Hygiene (CIH) or progress towards achieving certification/s
Salary and benefits commensurate with experience.
We are an equal opportunity employer. Minority/Female/Disabled/Veteran
Except where prohibited by state law, all offers of employment are conditioned upon successfully passing a drug test.
This employer uses E-Verify. Please visit the following website for additional information: www.kochcareers.com/doc/Everify.pdf
Follow us GP-LinkedIn GP-Twitter GP-Facebook GP-YouTube