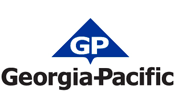 Company Name:
Approximate Salary:
0.00
Location:
Memphis, Tennessee
Country:
United States
Job Categories:
Safety Engineer/Specialist: Single site
Industry Segments:
Manufacturing - Miscellaneous
Experience level:
3-5 years
Education level:
Bachelor's Degree
Safety and Health Specialist
Georgia-Pacific has an exciting opportunity for a talented Safety and Health Specialist at our Memphis Cellulose facility!
The Safety and Health Specialist creates value through assisting in development, implementation, and maintenance of the company's Safety & Health programs for GP employees. This role will report directly to the Safety & Health Leader and will assist facility leadership with the design and implementation of a safety and health management system with an emphasis on compliance, critical hazards, and risk reduction. The selected individual will align closely with our company values and will serve as a role model and coach for other employees through the application of Georgia-Pacific's MBM® framework and Guiding Principles, including safety & health compliance and achievement of mill and corporate safety objectives.
Located near downtown Memphis, TN, our facility is a cotton linter pulp manufacturing plant and will be celebrating 100 years of operation in 2019! The facility employs approximately ¬140 employees and our products include chemical cellulose, custom fibers, and paper grade materials that are used in products such as LCD displays, coatings, pharmaceuticals, currency, filtration, and other products.

A Day In The Life Typically Includes:
* Leading, coaching, and developing employees utilizing the MBM® Guiding Principles and Framework
* Enhancing the Mill's capability in risk reduction and prioritize projects & initiatives that reduce risks of critical & other hazards
* Assisting with mill's Path to Zero risk reduction and facilities plan
* Applying Human & Organization Performance (HOP) concepts so the facility becomes a robust learning environment where knowledge sharing occurs in an expedite manner
* Supporting the process safety and chemical process safety programs
* Developing and implementing of fundamental safety programs- these programs may include but are not limited to Confined Space Entry, Emergency Response, Electrical Safe Work Practices, Lock-Tag-Verify, Fall Protection, Line Break, Incident Investigation, Mobile Equipment, Personal Protective Equipment, Injury Management and Safe Work Permits
* Assisting with facilitating the development, improvement, and implementation of safety training systems to effectively educate the mill team members on risk reduction and compliance management
* Managing the new employee orientation process for both mill employees and contractors.
* Providing a visible safety presence in the field with operations, maintenance, and contract work groups
* Assisting employees in aligning to a vision of low risk tolerance/preference
* Assisting the mill leadership team with the development of short and long-term safety & health objectives, targets, strategies, and measures that identify critical hazards, prioritize, and mitigate risks
* Serving as a resource with the evaluation, interpretation, and compliance with safety and health laws, regulations and permits as it relates to the operation of the facility
* Coaching and mentoring team members to facilitate ownership of safety at all levels of the organization
* Providing direct support with internal safety and process safety audits
* Providing support to Hazard Identification Risk Assessments (HIRA) so that risk is identified, prioritized and mitigated
What You Will Need:
Basic Qualifications:
* Experience in one or more of the following:
+ Bachelor's Degree in Safety & Health, Industrial Hygiene, or other safety, technical, or engineering field
+ Five (5) or more years of experience in a safety-related role in an industrial/chemical environment
+ Current or recent graduate from Georgia-Pacific ELP Program
* Experience and working knowledge of OSHA 29 CFR 1910, 1926
* Experience with Microsoft Office Software (Excel, Outlook, Word, PowerPoint)
What Will Put You Ahead?
Preferred Qualifications:
* Associate Safety Professional (ASP), Certified Safety Professional (CSP), Certified Industrial Hygienist (CIH), or equivalent certification
* Ten (10) or more years in a safety role at an industrial/chemical facility
* Demonstrated ability to establish sustainable systems for compliance and continuous improvement
* Experience in implementation of GP compliance standards and mitigation of critical hazards (game changers)
* Demonstrated ability to drive culture change
Salary and benefits commensurate with experience.
We are an equal opportunity employer. Minority/Female/Disabled/Veteran
Except where prohibited by state law, all offers of employment are conditioned upon successfully passing a drug test.
This employer uses E-Verify. Please visit the following website for additional information: www.kochcareers.com/doc/Everify.pdf
Follow us GP-LinkedIn GP-Twitter GP-Facebook GP-YouTube
IND-GP-EHS