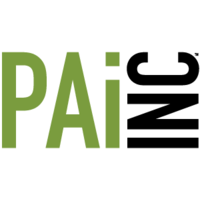 Company Name:
Approximate Salary:
0.00
Location:
Bourbon, Missouri
Country:
United States
Job Categories:
Safety Engineer/Specialist: Single site
Safety Manager/Coordinator: Single site
Industry Segments:
Apparel, Manufacturing - Miscellaneous
Experience level:
1-2 years
Education level:
Bachelor's Degree
Safety Coordinator
Paramount Apparel International, Inc. takes safety seriously and expects a culture in which individual employee safety is imbedded within every company operation. To that end, we seek a Safety Coordinator who can evaluate the safety protocols followed on various jobs, organize safety training for employees and report problems to management.  The ideal candidate will have a passion for safety that can drive success at all levels of the organization.  
Summary/Objective 
The Safety Coordinator position oversees all areas of the safety program. Through strong visionary and leadership skills the coordinator will motivate and inspire culture in order to drive down safety incidents and increase awareness and commitment so that safety becomes inherent in everything we do.
Essential Functions
1. Evaluate, assess and alter safety procedures and policies for the benefit of employees and clients.
2. Research and implement processes to enhance safety.
3. Conduct routine safety audits.
4. Analyze accident reports and evaluate injury cases based on available facts.
5. Prepare and conduct safety training sessions.
6. Ensure compliance with all regulatory bodies and standards.
7. Track incident metrics and apply findings.
8. Lead injury and incident inquiries and evaluations.


Competencies
1. Leadership
2. Communication proficiency. Both written and verbal.
3. Technical Capacity.
4. Stress Management/Composure.
5. Time management and multitasking skills.
6. Personal Effectiveness/Credibility.
7. Problem Solving/Analysis.
8. Ability to prioritize multiple demands.
9. Ability to obtain qualification in occupational health and safety.


Supervisory Responsibility
This position monitors for the safe execution of duties. The Coordinator will serve as a mentor and resource for the development and training of safety leaders throughout the company.


Work Environment
This job operates in a fasted paced environment. This role routinely requires the coordinator to be present on the manufacturing floor. The employee is occasionally exposed to a variety of extreme conditions. The work environment can be both hot and loud. 


Position Type/Expected Hours of Work
This is a full-time, exempt position. Hours of work and days are generally Monday through Friday, 7:30 a.m. to 4 p.m. Moderate evening, weekend and holiday work may be required as job duties demand.


Travel
This position requires up to 10 percent travel.


Required Education and Experience
BA/BS in Environmental Health and Safety, a 4-year technical degree in a related discipline or an equivalent combination of education and experience.


Preferred Education and Experience
1. Experience within safety industry is a strong plus but not required.
2. Education and/or experience with LEAN processes and techniques is a plus.
Other Duties
Please note this job description is not designed to cover or contain a comprehensive listing of activities, duties or responsibilities that are required of the employee for this job. Duties, responsibilities and activities may change at any time with or without notice.
Paramount Apparel is an equal opportunity employer.


More Jobs Like This
We couldn't find matching jobs.