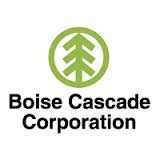 Company Name:
Approximate Salary:
0.00
Location:
Kettle Falls, Washington
Country:
United States
Job Categories:
Safety Engineer/Specialist: Multi-site
Safety Manager/Coordinator: Multi-site
Safety Advisor/Auditor
Industry Segments:
Lumber & Wood, Manufacturing - Miscellaneous
Experience level:
6-10 years
Education level:
Bachelor's Degree
Reference Number:
2019-7825
Safety Coordinator II
Boise Cascade's safety goal is "No one gets hurt". We are looking for experienced safety professionals to join our team.
Boise Cascade has been in the business of manufacturing wood products and distributing building materials for over half a century. Today we're one of the largest manufacturers of plywood and engineered wood products in North America – and the only wholesale stocking distributor for building products that can service the entire United States. Because our business is built on relationships, our employees are critical to our success. And we're committed to investing in them. That's why we offer a benefits package designed to have a positive impact on all areas of your life – from health and well-being, career and community, to financial security and personal safety. We call it, Total Rewards.
Here's a look at what's included:
Medical + Prescription Drug

Dental + Vision

401(k) Retirement Savings
Responsibilities:
This position will work with the complex manager, region safety manager, plant managers, supervisors and hourly employees to support the continued focus on safety excellence, including maintaining OSHA VPP status at all facilities. The candidate must be able to work with all levels of management, be flexible with day-to-day activities, make decisions in controversial matters, and be able to fill in for the Safety Director during times of absence or other assignments.  The safety coordinator will lead small improvement teams, audits, and inspections. Must be comfortable coaching, presenting and intervening one to one.
Basic Qualifications:
Degree in safety, industrial hygiene, or a related science is preferred with 5 years' experience as a safety professional. Prior experience with OSHA standards, behavioral based safety programs, accident / incident investigations and/or compliance inspections in a manufacturing setting is required. Candidate must be familiar with Emergency Response, Hazcom, Respiratory Protection Standard and other OSHA mandated programs. The candidate must also be able to work independently on various projects and be able to work with very diverse groups of people on a variety of issues.
Applicants must be eligible to work in the United States on date of hire for Boise Cascade Company without sponsorship now or indefinitely into the future. To apply online, please click the "Apply for this job" link on this page!
Boise Cascade is proud to be an Equal Opportunity Employer. All qualified applicants will receive consideration for employment without regard to race, color, religion, sex, sexual orientation, gender identity, national origin, disability, or veteran status. Our company is committed to diversity. 

Click here

 to read our company's Equal Employment and Affirmative Action policy. 

Click here

 to view our company's Disability Accommodations Policy. 
If you are a person with a disability that requires assistance to complete an online application, or for technical assistance, contact HR Services at (800) 237-3459, Monday through Friday, 8 a.m. to 5 p.m., MT or email. Additionally, the full Individuals with Disabilities and Protected Veterans Affirmative Action Program is available to any employee or applicant for inspection upon request during normal business hours at the location for which you are applying.