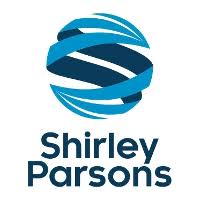 Company Name:
Approximate Salary:
$75,000 - $90,000
Location:
Vancouver, Washington
Country:
United States
Job Categories:
Safety Manager/Coordinator: Multi-site
Industry Segments:
Construction /Architecture, Mining
Experience level:
3-5 years
Education level:
Bachelor's Degree
Reference Number:
[JK-10998]
Safety Coordinator [JK-10998]
One of the North America's largest aggregates, cement and construction materials company is looking for a Safety Coordinator to join their team in the Pacific North-West. Working regionally., you would be responsible for driving safety performance at a project/site level - ensuring a commitment towards safety excellence across all operational teams. This represents a fantastic opportunity to join an industry leader, where you will be given every platform to succeed in the role.
The Role:
Promote a proactive safety culture at all levels of the organization, with heavy focus on employee engagement towards the safety program

Work closely with Regional Safety Manager, in highlighting successes and core focus areas, in order to continually develop the safety program

Undertake job-site inspections, hazard observations, near miss investigations and audits across all operational projects and sites, as deemed necessary

Identify, develop and deliver safety training in areas such as: safety regulation, hazardous conditions, use of tools and equipment etc.

Ensure company continually remains compliant and informed of industry regulatory changes when it comes to bodies such as OSHA & MSHA
The Candidate:
A self-starter, with strong communication skills who can engage with internal & external stakeholders alike

Circa. 3-5 years hands on safety experience within a heavy construction, highways or aggregates environment

Bachelors Degree in Occupational Safety, Engineering or other related discipline (preferred)

Experience dealing with regulatory bodies e.g. OSHA & MSHA

Able to travel as the role requires to various operational sites and projects across the region (travel up to 50%)