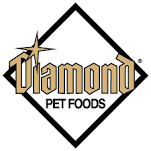 Company Name:
Approximate Salary:
0.00
Location:
Lathrop, California
Country:
United States
Job Categories:
Safety Manager/Coordinator: Single site
Safety Manager/Coordinator: Multi-site
Industry Segments:
Foodservice, Manufacturing - Miscellaneous
Experience level:
3-5 years
Education level:
Bachelor's Degree
Safety Coordinator
Being a family-owned company made up of people who share a passion for pets, Diamond employees enjoy a unique culture and work experience. If you share our love of pets and you have a hunger for making premium pet food, Diamond may be the right fit for you. We value our employees and their contributions, and we encourage them to always be proactive in finding new solutions to move our company forward.
Diamond Pet Foods is seeking applications for a Safety Coordinator position in our Lathrop & Ripon CA plant operations. This position will be responsible in assisting our safety manager at each plant location in management, coordination and implementation of the company's comprehensive safety & health program, including compliance with applicable federal, state & local safety & environmental regulations etc.  
No overnight travel is required. This position will report directly to the Safety Managers & Safety Director & indirectly to the Plant Manager on-site. The successful applicant must have a BS degree in a safety related field, and/or 1-3 years of safety experience, preferably in manufacturing.
Diamond Pet Foods has a complete benefit package which includes: 100% Healthcare, Vision, Dental, 401-K & Company Paid Life Insurance & Long Term Disability.
Equal Employment Opportunity, to apply send resume & salary request via email by clicking the "Apply for this job" link on this page or by mail to the following address:
Diamond Pet Foods
103 North Olive
P.O. Box 156
Meta Mo. 65058