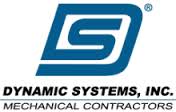 Company Name:
Approximate Salary:
0.00
Location:
Lubbock, Texas
Country:
United States
Job Categories:
Construction Safety
Safety Manager/Coordinator: Single site
Industry Segments:
Construction /Architecture
Experience level:
3-5 years
Education level:
Bachelor's Degree
Safety Coordinator
Dynamic Systems is looking for an enthusiastic safety professional to join our Safety Team as a safety manager in the Lubbock area.
DSI is a national turn-key mechanical and process construction firm with our corporate headquarters located in Austin, Texas, and major regional operations strategically located throughout the United States.
As a result of our collective experience and expertise, our employees consistently provide unmatched quality workmanship, cost-effective and intelligent solutions in a timely manner for industrial and commercial applications while maintaining a safe working environment.
We are a world-class leader in the fabrication and installation of sophisticated process and high purity piping systems, process exhaust, HVAC piping/sheet metal and sanitary plumbing.
As one of the nation's leading providers of these comprehensive services, we are committed to world-class performance, innovative solutions and consistent customer satisfaction for industry leaders in such markets as: Commercial/Specialty, Healthcare, Hospitality, Laboratory, Life Sciences, Microelectronics, Mission Critical, and Solar.
Responsibilities:
Perform all functions and responsibilities in partnership with the company's culture, corporate vision, ethics and code of conduct.

Provide assistance to project management personnel to ensure compliance with all safety, accident and fire programs, procedures and policies.

Provide technical and administrative direction to on-site safety personnel.

Recognize hazardous situation and implement corrective procedures.

Thoroughly investigate all incidents and accidents.

Perform jobsite inspections and prepare reports.

Review all safety documentation/reports for accuracy and completeness.

Train employees utilizing company provided safety and hazard awareness training programs.

Strive for continued growth of your professional knowledge and skills to contribute to the team dynamic.

Assume additional assignments/tasks as needed

Maintain job site specific safety administrative files and records.

Manage and enforce company drug testing policies.


Qualifications:
Three to five years construction safety manager experience.

Excellent interpersonal, organizational and communications skills essential.

Computer skills including the Microsoft Office suite.

OSHA 500 (Documented)

Competent Person Training in Scaffold and Excavation Safety  (Documented)

Working knowledge of all federal, state and local regulations.

Able to thrive in a heavy multitasking environment.

Physically able to perform onsite jobsite inspections

Able to pass customer required background and security screenings.

Valid driver's license with a clear record. 
 
Applicant must bring proof of qualifications and list of references to interview that candidate may be asked to attend.