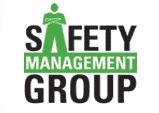 Company Name:
Approximate Salary:
65000
Location:
Madison, Georgia
Country:
United States
Job Categories:
Safety Engineer/Specialist: Single site
Safety Manager/Coordinator: Single site
Industry Segments:
General Manufacturing
Experience level:
3-5 years
Education level:
Bachelor's Degree
Safety Coordinator
Our client is a leader in the HVAC industry, has an opening for a Safety Coordinator at our facility located in Madison, GA.
For over 100 years, our client has been a family owned and operated company, leading the HVAC industry in light commercial, educational, and telecommunications markets. With production facilities in Ohio, Georgia and Mexico, they service their customers both nationwide and internationally by designing and manufacturing cutting-edge engineered products.
Scope and Responsibilities: The Safety Coordinator will be committed to promoting and creating a safety culture and positive work environment. Assist in facility safety audits, organizing and presenting safety meetings, as well as safety-related training. Maintain and develop EH&S policies to comply with all applicable local, state and federal regulatory requirements.
Specific responsibilities include, but are not limited to:
Develop and update management systems, policies, standards, processes, and programs to drive continuous safety improvement.

Conduct safety orientation training.

Conduct industrial hazard assessments, ergonomic assessments, and facility audits to ensure compliance with company, state, and federal safety policies and regulations.

Support supervisors in root cause/corrective action methods to drive continuous safety improvement.

Maintaining OSHA log, reports and records.

Conduct root cause investigations regarding accidents/injuries.

Lead joint employee/management safety committee.

Develop organize and present safety meetings and safety-related training.

Conduct forklift certification training.

Safety support for multi-shift operation.

Self-starter

Highly motivated

Safety champion

All other duties as assigned.
**Work Schedule** Mon thru Thursday


Education/Experience Requirements:

The successful candidate will possess the following skills/abilities:
Bachelor's degree in Environment Health and Safety, Industrial Hygiene, or related field and a minimum of two years of relevant experience preferred; or equivalent combination of education and experience.
Ability to communicate both verbally and in writing with all levels of the organization

Skilled in coaching, counseling, and training

Highly developed interpersonal skills

Computer aptitude, including Excel, Word, PowerPoint

Experience with the application of safety, health, and ergonomic management in a manufacturing environment.

Working knowledge of State and Federal regulatory standards EPA, OSHA, DOT, amendments, advisories, guidelines, and updates.
If you are interested in hearing more please email Nate Hazelwood (Recruiting Manager at SMG) by clicking the apply link on this page.