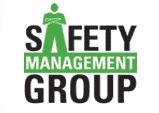 Company Name:
Approximate Salary:
120,000
Location:
Lafayette, Indiana
Country:
United States
Job Categories:
Safety Corporate Director/Manager
Industry Segments:
Electrical & Electronic Products, Energy, Oil & Gas - Refining
Experience level:
11-15 years
Education level:
Bachelor's Degree
Safety Director
JOB DESCRIPTION
Our client is an established successful commercial building firm located in Lafayette, Indiana. Due to their continued and calculated growth, they have an outstanding opportunity for a Safety Director to join their team of construction professionals. This position will be primarily responsible for leading and managing their safety initiatives and safety loss control programs, and the development of a safety and risk management culture dedicated to being "best in class". Assures safety program is designed to comply with OSHA and other construction industry standards
TYPICAL RESPONSIBILITIES:
Safety Director Typical responsibilities and duties include, but are not limited to the following:
- Ensure quality construction standards and the use of proper construction techniques
- Ensures safety & health training meet the needs of internal and external (client & regulating entities) requirements, so staff has the safety training to safely perform tasks and jobs.
- Leads incident investigations.
- Manages hazard assessment activities by
1) Conducting and/or supervising safety inspections, and
2) Analyzing inspection and incident data to identify opportunities to develop preventive and corrective practices.
- Develops annual plans & budgets for safety & health initiatives, including training.
- Provide recommendations and assistance to Project Managers and Superintendents, with respect to job site hazards, employee training, new/safe equipment operation and safe material or substance utilization.
- Ensure compliance with corporate worker's compensation program including working with internal personnel and third party administrators/legal counsel, to effectively investigate and resolve claims in an expeditious and cost effective manner.
- Maintain a proactive medical assistance program and fitness for duty process with local Occupational Medical clinics.
- Perform and oversee investigation of accidents, injuries and unsafe working conditions to include interfacing with workers compensation claims and communication with injured workers and the return to work strategies. Provide recommendations for remedial action.
- Remain current on federal, state, county and local safety regulations. Keep management advised of new or revised regulations and their projected impact.
- Plan and implement programs to train managers and employees in work site safety practices, safe equipment operating techniques and fire prevention for job sites and office. Maintain training records in the employee files. - Provide training and education to all levels of staff, as required, by Federal and State safety regulations.
- Act as corporate contact for any federal, state or municipal safety or risk management authority and/or personnel, including, but not limited to OSHA and or IOSHA
EXPERIENCE/EDUCATION
- Bachelor's degree in environmental health & safety, safety management, construction or related field.
- OSHA 500, CSP certification preferable.
- Minimum 10 years' experience in construction industry safety management.
- Minimum 5 years' experience managing & leading a structured safety program; self-performing general contractor
- In depth technical knowledge of construction related OSHA, federal, state, and local regulatory standards, and ability to recognize hazardous situations and implement effective corrective practices.
KNOWLEDGE, SKILLS & ABILITIES
- Strong technical and communication skills are critical
- Must be able to speak & hear detailed information through oral communication.
- Must be able to see clearly and recognize small details.
- Ability to work in a team environment
- Must be able to operate typical office equipment, such as a computer, copier, printer, and calculator.
- Represent the organization in community or industry safety groups and programs.
- Frequently communicate with company Ownership to keep them apprised of pertinent issues.
- Must be able to operate safety equipment, monitoring devices, camera
- Knowledge of Microsoft Office
More Jobs Like This
We couldn't find matching jobs.