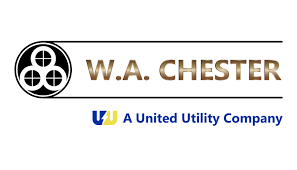 Company Name:
Approximate Salary:
Depending on Experience
Location:
Lanham, Maryland
Country:
United States
Job Categories:
Safety Manager/Coordinator: Multi-site
Safety Corporate Director/Manager
Industry Segments:
Electrical & Electronic Products, Utilities
Experience level:
6-10 years
Education level:
Bachelor's Degree
Safety Director
Position Summary:
This person will be responsible of the development, implementation and continuous improvement of the Safety Department with special focus in the company safety culture and performance (Objectives, Goals, and KPIs), EHS standards compliance, and applicable EHS regulations.
Duties and Responsibilities:
The Safety Professional will be responsible to provide leadership and technical expertise for EHS programs and initiatives across the company being responsible for assuring employees and sub-contractors can safely perform all aspects of their jobs, and: 
Safety – In collaboration with Management, develop, implement and manage all programs to assure its employees safely perform all aspects of their jobs. Keep safety programs and associated documentation up to date and in compliance with OSHA regulations. Monitor the effectiveness of safety programs. Introduce program changes as needed to achieve desired outcomes. Ensure contractor safety is in-line with existing agreements and OSHA requirements relative to company/contractor relationship. Represent WA Chester with clients.

Training – Assess employee training needs and provide associated training to ensure employees are qualified and properly trained to safely perform their jobs. Provide emergency preparedness training and drills to assure employees can perform their assigned roles when called upon during major outage restoration events. Monitor and maintain documentation/system to demonstrate employees are properly trained and "qualified" to do their jobs.

Field Inspections – Lead the effort to develop a field safety inspection program. Perform field inspections independently and in conjunction with those conducted by the field supervisors.

Equipment & PPE – Investigate, procure and disseminate safety and PPE related items. Manage the testing and associated documentation of this equipment/PPE. Investigate new technologies relevant to safety and company work methods and provide recommendations to management.

Safety Investigations – Conduct safety investigations and root cause analysis as necessary. Develop safety awareness bulletins/notices to provide to address identified issues.

Active participation in weekly, monthly safety meetings with our clients and internal customers.

Safety Reports in a weekly, monthly, quarterly and yearly basis.


Education and experience required:
Bachelor's Degree in Safety or related field required.

Current or previous safety program experience in power utility industry Transmission & Distribution sector

Excellent communication and relationship skills throughout the organization from field to executive levels

Proven success in adding value to a safety program and organization.

Certified Safety Professional (CSP) certification

To apply via email, please click the "Apply for this job" link on this page!