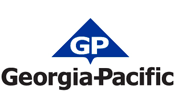 Company Name:
Approximate Salary:
0.00
Location:
Crossett, Arkansas
Country:
United States
Job Categories:
Emergency Response
Safety Engineer/Specialist: Single site
Industry Segments:
Manufacturing - Miscellaneous, Paper/Lumber/Timber
Experience level:
1-2 years
Education level:
High School or equivalent
Safety & Emergency Response Team Specialist
We are currently recruiting for an Emergency Response Team Specialist at our Crossett Ark. paper manufacturing facility.  Employees at this facility create long-term value by using resources efficiently to provide innovative products and solutions that meet the needs of customers and society, while operating in a manner that is environmentally and socially responsible, and economically sound.
Georgia-Pacific and its subsidiaries are among the world's leading manufacturers and marketers of tissue, paper-based packaging, office papers, cellulose, specialty fibers, non-woven fabrics, building products and related chemicals. Our familiar consumer brands include: Quilted Northern®, Angel Soft®, Brawny®, enMotion®, Sparkle®, Mardi Gras®, and Vanity Fair®.

A Day In The Life Typically Includes:
In this role, you will primarily support the Crossett mill's emergency response efforts.   The position is a full-time Emergency Response Team Shift Leader position and is responsible for responding to all mill emergencies, assuming an incident command role and leading in-house responders in the mitigation and control of those emergencies.  The position works a 12-hour rotating shift schedule.    You would be responsible for maintaining emergency response equipment, conducting drills, and training team members.   Additional responsibilities include coordinating with the Safety Department in the execution of the mill safety plan, conducting safe work practice audits, participation in incident investigations and serving as an overall safety resource on shift.
What You Will Need:
Basic Qualifications:
High School diploma or GED.

Emergency Medical Technician (EMT), Nationally and State Certified.

Industrial Fire Fighting qualified

High Angle/Confined Space Rescue qualified

Incident Command Training qualified

Experience using Microsoft Office tools in the following manner: Excel – (sorting data, creating tables and creating graphs); Outlook – (scheduling tasks, calendar invitations and general professional correspondence); Word – (document creation/editing); PowerPoint – (presentation creation/editing).




 
What Will Put You Ahead?
Preferred Qualifications:
Firefighter 1

1-2 years' experience with occupational health programs in an industrial or manufacturing setting

OSHA 30-hour General Industry Certification

Salary and benefits commensurate with experience.
We are an equal opportunity employer. Minority/Female/Disabled/Veteran - Except where prohibited by state law, all offers of employment are conditioned upon successfully passing a drug test.
This employer uses E-Verify. Please visit the following website for additional information: www.kochcareers.com/doc/Everify.pdf
Follow us GP-LinkedIn GP-Twitter GP-Facebook GP-YouTube