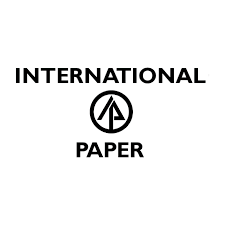 Company Name:
Approximate Salary:
0.00
Location:
Augusta, Georgia
Country:
United States
Job Categories:
Safety Engineer/Specialist: Single site
Industry Segments:
Paper/Lumber/Timber
Experience level:
6-10 years
Education level:
Bachelor's Degree
Safety Engineer
What if you were given the opportunity and responsibility to make a difference? It is time to embrace your Infinite Possibilities. This is your opportunity to be part of International Paper, a Fortune 500 company and global leader in paper and packaging products. IP is known for our commitment to the environment and to cutting-edge technology. We have spent more than 100 years creating new ideas, and we are looking for people who can collaborate to help us build on our history, while creating future success. We are committed to attracting, preparing, promoting and supporting our teams. At International Paper, you control your destiny.
We offer benefits, challenges, global opportunities and total rewards. When we say Infinite Possibilities, we mean it. 
The Safety Engineer position reports directly to the Safety Manager and is responsible for supporting the Augusta Mill's safety and health efforts.
Primary duties include: 
Assignments will be a combination of safety, health and industrial hygiene programs

Coordinates IH exposure assessments

Conduct safety and health training programs

Monitors safety and health performance and recommends priorities and actions for improvement. Reviews new products, equipment, and processes for potential hazards and recommends modifications before introduction.

Collaborates with Health Services, employees, safety advocates and supervisors to identify and correct potential safety and health hazards.

Develops safe standard work practices with line personnel and monitors conformance through safety and housekeeping inspections and audits.

Assures compliance with organization and government health and safety standards

Ability to coordinate and interact with government officials-investigate and respond to OSHA investigations, written and onsite

Manages mill Worker's Compensation program

Assists with implementation of mill Health and Safety Corrective Action Plans

Safety Data analysis

Coordinate visits and interact with corporate resources (e.g. Factory Mutual Global, Risk Management, EnSafe, Air Gas, etc.)

Coordinate and manage CFAT responsibilities




 
Qualifications:
B.S. degree in Safety Engineering, Industrial Hygiene, or related field required.

Minimum of 5 years experience in a manufacturing environment, preferably in the role of Safety or EHS.

Must have good knowledge and understanding of applicable OSHA laws and regulations.

Must have strong influencing and leadership skills.

Demonstrated ability to effectively communicate, drive for results, and influence change.


 
Competencies: 
Action Oriented, Functional/Technical Skills, Conflict Management, Listening, Informing, Managerial Courage, Command Skills, Confronting Direct Reports
International Paper is an Equal Opportunity Employer - Minorities/Females/Individuals with Disabilities/Veterans.
Expand Your World 
With our leadership, growth and extensive reach, International Paper offers global opportunities to use your talent. You can expand your world and thrive by collaborating with clients and colleagues, both locally and across our many locations.
Follow Your Path
In our high-performance work environment, you will enjoy many opportunities to develop your talents, take the lead and move your career forward. You can follow your path through learning experiences, while also developing a career roadmap.
Shape Our Futurez
Join International Paper and help shape our future by working with us on charitable and volunteer efforts within your community, participating in green initiatives at your facility and supporting the important work of International Paper's global foundations
Express Your Best 
Driven by a desire for different ideas, we're committed to diversity and inclusion. You'll be encouraged to express your best by sharing your ideas freely, supporting others who do the same, making teamwork a priority and bringing enthusiasm to every endeavor.