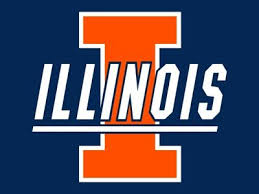 Company Name:
Approximate Salary:
0.00
Location:
Urbana, Illinois
Country:
United States
Job Categories:
Safety Engineer/Specialist: Single site
Safety Engineer/Specialist: Multi-site
Industry Segments:
Academic/Educational sector
Experience level:
1-2 years
Education level:
Bachelor's Degree
Safety Engineer
Engineering Administration
University of Illinois at Urbana-Champaign
The Grainger College of Engineering is pleased to announce that we are recruiting for one person to join the Office of Safety. Under the supervision of the Assistant Director, the Safety Engineer is an embedded safety professional that will provide comprehensive support for laboratory, shop and occupational safety in the areas of research safety, industrial hygiene, and incident prevention. The Safety Engineer serves as a consultant to faculty, staff and students and provides personalized guidance on the implementation of University safety programs.
With a substantial gift from the Grainger Foundation and a culture driven by interdisciplinary research, this is a great opportunity to work in one of the top engineering programs in the world.
PRIMARY POSITION FUNCTION/SUMMARY:
The Safety Engineer will provide comprehensive support for laboratory, shop and occupational safety to The Grainger College of Engineering in the broad fields of research safety, industrial hygiene, and general incident prevention. The incumbent will play a lead role in helping researchers maintain a safe laboratory by developing and maintaining safety programs, developing/delivering laboratory safety training and maintaining an open communication channel to students, faculty, researchers and staff.
DUTIES AND RESPONSIBILITIES:
Consult with faculty, staff and students regarding laboratory- and/or process-specific safety needs by identifying and evaluating hazards, and assisting with implementation of controls.

Develop/deliver safety training in relation to laboratory hazards that meet Federal and State regulatory requirements.

Participate in safety related design reviews of facilities under construction, renovation, and equipment installation.

Conduct industrial hygiene (IH) surveys and manage sampling as appropriate. Create and/or interpret IH reports for researchers and other stakeholders.

Communicate safety and health issues to faculty, staff and students.

Provide input into safety policy creation and rollout implementation plans.

Design and manage safety programs for the College. Perform program evaluation and report statistics of College safety metrics.

Perform or coordinate hazard-specific laboratory audits beyond the scope of DRS audits.

Participate on committees to provide safety expertise.

Participate in incident investigations.

Other safety duties as assigned.
QUALIFICATIONS:
Required:
(Specialty factor) Bachelor's degree in Engineering, Physical Sciences, Occupational health and safety, Industrial hygiene or field related to the position.

(Specialty factor) Two years of professional work experience in laboratory safety performing general lab audits and conducting hazard assessments.

Demonstrated research laboratory experience within a wet-lab academic or private lab environment.

Familiarity with applicable campus, state, and federal lab safety regulations.
Preferred:
Advanced degree in Engineering or the Physical Sciences.

Three years of hands-on laboratory experience within a wet-lab environment outside of academia.

Four years as a research laboratory safety resource (e.g., performing hazard-specific lab audits and conducting research-specific hazard assessments).

Familiarity with:




o 1) Prudent Practices in the Laboratory,




o 2) ACS's Safety in Academic Chemistry Laboratories,




o 3) NFPA 45 - Standard on Fire Protection for Laboratories Using Chemicals.

Experience in developing and delivering lab-specific safety training.

Experience as a member of cross-departmental committee(s) with responsibility of delivering a set goals within a fixed timeframe.
SALARY AND APPOINTMENT INFORMATION:
This is a full-time Civil Service Safety/Environmental Compliance Associate position appointed on a 12-month service basis. The expected start date is as soon as possible after April 13, 2020. Salary is commensurate with experience.
TO APPLY:a
Applications must be received by April 13, 2020. Apply for this position using the "Apply for Position" button on this page. If you have not applied before, you must create your candidate profile at jobs.illinois.edu. If you already have a profile, you will be redirected to that existing profile via email notification. To complete the application process:
Step 1) Submit the Staff Vacancy Application.
Step 2) Submit the Voluntary Self-Identification of Disability forms.
Step 3) Upload your cover letter, resume (months and years of employment must be included), and academic credentials (unofficial transcripts or diploma may be acceptable) and names/contact information for three references.
In order to be considered as a transfer candidate, you must apply for this position using the "Apply for Position" button. Applications not submitted through this website will not be considered. For further information about this specific position, contact Thurman Etchison at 217-300-2193 or [email protected] For questions about the application process, please contact 217-244-2137.
The University of Illinois conducts criminal background checks on all job candidates upon acceptance of a contingent offer.
The University of Illinois is an Equal Opportunity, Affirmative Action employer. Minorities, women, veterans and individuals with disabilities are encouraged to apply. For more information, visit go.illinois.edu/EEO.