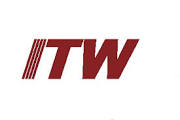 Company Name:
Approximate Salary:
0.00
Location:
Danvers, Massachusetts
Country:
United States
Job Categories:
IH Specialist: Single site
Safety Engineer/Specialist: Single site
Industry Segments:
Chemicals, Manufacturing - Miscellaneous
Experience level:
3-5 years
Education level:
Bachelor's Degree
Safety & Health Specialist
ITW's Polymers & Fluids segment is composed of highly branded products serving diverse markets that require value-added, differentiated solutions. These product offerings include adhesives, sealants, coatings, lubricants, additives, and cleaners for global wind energy, automotive aftermarket, aerospace, construction, industrial, and automotive customers with unique needs. ITW differentiates through leading brand positions, technology, and innovation, and strong focus on specific niche opportunities.
Health & Safety Specialist
SUMMARY:
Responsible for the administration of health and safety compliance in the Danvers, MA facility.  Work in conjunction with the Environmental Compliance Manager to contribute to a safe work environment. 
ESSENTIAL RESPONSIBILITIES:
Keeps up to date on compliance issues concerning local, state, and national regulations and implements the appropriate policies and procedures.  Conducts audits to ensure that organization and government standards on health and safety are met.  Provides support to management on health and safety matters.
Manages the flow of health and safety related ISO documentation.
Manages and maintains all required facility health and safety plans including hazard communication and job safety analysis.
Leads accident/near miss investigations and maintains OSHA 300 log.
Creates product safety data sheets and maintains raw material safety data sheet library.
Works with marketing department in developing product labels that meet OSHA requirements.
Determines DOT/IATA/IMDG shipping designations for new products.
Manages facility STOP program and ensures issues identified are addressed.
Leads facility safety team meetings and participates in divisional safety team.
Provides guidance and counsel to employees concerning regulatory compliance and proper work procedures and the handling of chemicals.  
Trains personnel on various safety related subjects and ensures employees' understanding of subject matter through tests and audits.
Advises internal and external customers concerning the safe handling, transportation and disposal of chemical products. Supports marketing by providing literature, regulatory direction and technical consultation.
Promotes, supports and adheres to all safety, environmental and quality related policies and procedures.
Works with EHS Manager – NA and Environmental Compliance Manager in maintaining Process Safety Management program.
SKILLS AND COMPETENCIES:
B.S. degree in Environmental Science, Safety, Industrial Hygiene, Chemistry, Biology, Engineering or related field.

1 - 3 years of relevant experience. Recent college grads will be considered.

Familiarity with regulatory requirements.

Strong computer skills to create and maintain data

 
TRAVEL:
As necessary.
PREFERED SKILLS AND COMPETENCIES:
ASP, CSP or CHMM certification a plus
More Jobs Like This
We couldn't find matching jobs.